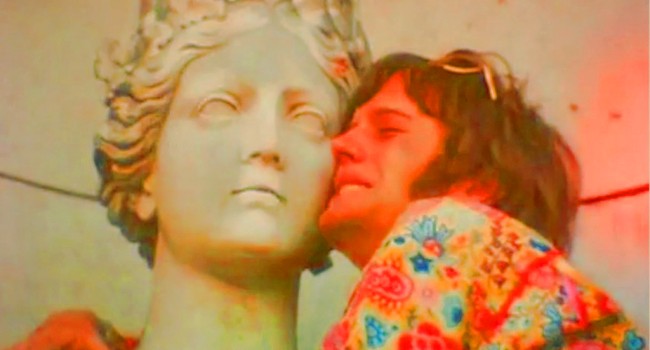 While the news is full of the novel progress being made on the marijuana liberation front, L.S.D. is also making inroads into the mainstream via the same scientific settings where the acid was born — hell, the psychedelic substance even has its own Kickstarter campaign. Here's the words from the Irish Examiner…
A crowd funding campaign for the world's first ever images of the brain on LSD has smashed its initial financial goal of £25,000 in just 36 hours.
Over 1,200 people in 46 countries jumped in support of the study, as part of the collaboration between the Beckley Foundation and Imperial College London, and has since raised nearly £45,000.
The study aims to uncover the physiological effects psychedelics actually have on the brain as well as revealing ways they could work to heal many debilitating conditions such as obsessive compulsive disorder, alcohol dependence, anorexia, obesity and depression.

"Investigating the potential benefits of currently 'controlled' substances should not be an obstacle course, it should be encouraged," said Amanda Feilding, the director of the Beckley Foundation Psychedelic Research Programme.
"This should be particularly the case for psychedelics, whose low risk profile and promising therapeutic potential do not warrant the draconian censorship imposed on them."
Amen, sister. Click the Irish Examiner link above to watch a video about the new experiment.
Here's a program about the history of L.S.D. and its renewed reputation as a potentially powerful tool in psychotherapy and in helping scientists to better understand the functioning of the brain as well as that of the drug. Here's Peter Coyote narrating Inside L.S.D….
C
Stay Awake!
Please subscribe to my YouTube channel where I archive all of the videos I curate at Insomnia. Click here to check out more Counter Culture posts.