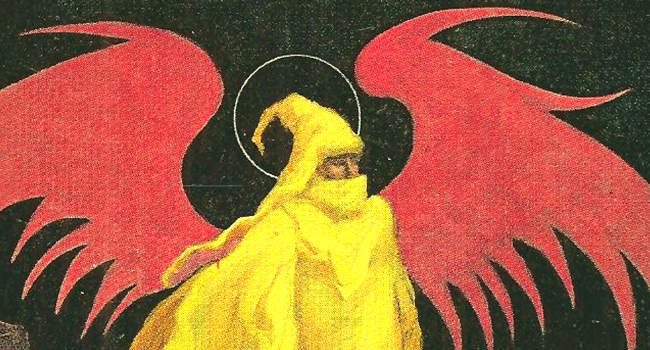 June 21 seems a long way off to wait for the premiere of the second season of True Detective. I'm not one to blog about television very often, but, as fans of the show know, True Detective is no regular television show. The first season featured a tour-de-force acting clinic by Matthew McConaughey and Woody Harrelson inhabiting a pair of detectives tracking down a murderer in a series of super-creepy Satanic ritual homicides. The show's atmosphere is pumped-up with literary references that introduce ideas from authors like William S. Burroughs, Robert Chambers and H.P. Lovecraft, and Rust Cohle's references to existential philosophers seem cherry-picked to reinforce the stereotypical bleakness that's popularly associated with that school of thought. It all adds up to chilling, riveting television, but what if it was true?
This piece from VICE explores the ritual child abuse case at a Louisiana church that series creator Nic Pizzolatto has cited as one real-life inspiration for the events in the first season of True Detective. The video is definitely NSFW and is full of real life monsters that even the King in Yellow might cower from. I often devote these posts to looking-back a the Satanic Panic of a few decades ago, pointing at the wrongheadedness of religious fundamentalists and advocating for the wrongly-convicted "satanists" the scares uncovered. But this story and the True Detective television show remind us that sometimes the Devil really is in the details…
Stay Awake!
Please subscribe to my YouTube channel where I archive all of the videos I curate at Insomnia. Click here to check out more occult posts.