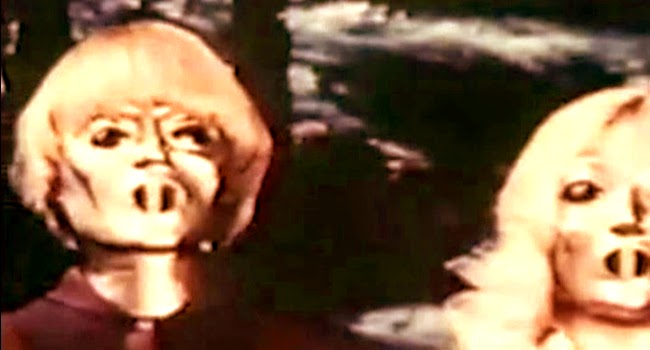 It's common for folks like myself and the readers of this blog to frequent sites and browse magazines filled with articles about leaps in information processing, advances in artificial intelligence and the future of human/machine interfacing. It's the 21st century after all, and even though many of our institutions and officials are woefully culture-bound to reality paradigms that were cast aside many decades ago, the rest of us are living in the future and busy helping to define what tomorrow will be instead of allowing ourselves to be overwhelmed by perceived, pessimistic inevitabilities.
We're used to this kind of thinking and these ideas in 2015, but we can also feel the anxiety of trying to maintain a sense of self and place when the very nature of information seems to be changing, and changing everything we understand about ourselves and the world around us.
Some folks saw this coming almost 50 years ago, and you can watch a movie about it. Here's the skinny from a YouTube page about Future Shock…
'Future Shock' is a documentary film based on the book written in 1970 by sociologist and futurist Alvin Toffler. Released in 1972, with a cigar-chomping Orson Welles as on-screen narrator, this piece of futurism is darkly dystopian and oozing techno-paranoia… A great opening features a montage of car crashes and civil unrest intercut with two figures walking
in a green field (while creepy synthesizers play in the background) who are soon revealed to be automatons with creepy robot faces — a nice metaphor for the fear of the unrecognizable, cold, and chaotic future society that Toffler thought we were all headed for…
So what exactly is "Future Shock"? Sociologist and futurist Alvin Toffler explains: "We may define future shock as the distress, both physical and psychological, that arises from an overload of the human organism's physical adaptive systems
and it's decision-making processes… Put more simply, future shock is the human response to over-stimulation…"
"Toffler's main argument is that humanity (as of 1970, when the book was written), is in the midst of an enormous shift from an industrial society to a super-industrial society; this new society will be characterized by such things as an acceleration of images, words, ideas, and technologies that could possibly overwhelm mankind, resulting in a serious disconnect when
these new ideas reach their fruition (if not well before then). This disconnect is 'future shock', an inability to process the enormous amounts of information and change associated with the super-industrial revolution.
This is Future Shock…
Stay Awake!
Please subscribe to my YouTube channel where I archive all of the videos I curate at Insomnia. Click here to check out more Counter Culture posts.