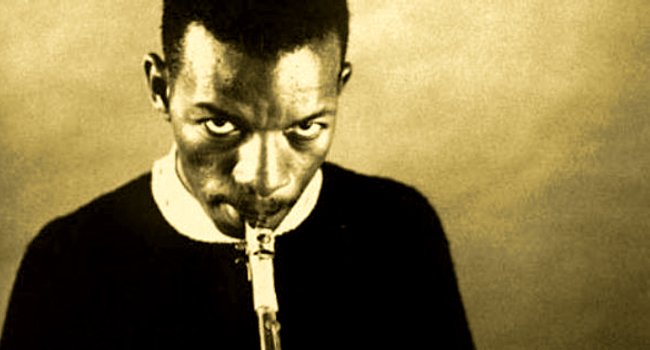 My first instrument was the saxophone. That instrument introduced me to performing music and if I hadn't started playing my horn at the age of 11 I probably would have never started writing my own songs. I still love my saxophone. Even though my singer/songwriter output is balanced on my lyrics, playing the saxophone offers a respite from words in music — more than any other instrument the sax replicates the tonality and intricacy of the human voice, unencumbered by the ballast of language. Playing the saxophone is pure singing in a way that song-singing can never be.
Ornette Coleman died yesterday, but his legacy of pure musicality continues to affect me and any musician concerned with personal expression. Coleman's radical improvisational experiments created a bridge that took Be Bop to its logical conclusion, and his pioneering music is the aural equivalent of Jackson Pollock's revolutionary canvases. Like Pollock, Coleman's music has been hailed and reviled, lauded and laughed at, but his indelible influences at jazz's most daring edges will forever define his legacy as one of the most important of American music-makers.
Here's Coleman and his trio in 1966…
"Ornette Coleman Trio," presents Ornette Coleman's famous trio during their visit to Paris in 1966 in order to record the soundtrack of a very nutty-looking Belgium film called "Who's Crazy?".

Realized by Richard "Dick" Fontaine–who is considered to be one of the founding fathers of erotic gay cinema (with such famous titles as "The Days of Greek Gods") and that years later realized the full length film "Art Blakey: The Jazz Messenger"-. the film was made in three days and offers a portrait of the trio that becomes an "ironic essay in dignity in the face of insanity". Ornette, who in this era was one of the leaders of the Jazz Avant-garde movement, faced the challenge with his two fellow musicians by responding with passionate improvisations to the stimuli that reached him from the screen where the images are projected. A priceless testimony to the innovations which revolutionized the world of jazz in the sixties.
Stay Awake!
Please subscribe to my YouTube channel where I archive all of the videos I curate at Insomnia. Click here to check out more Music posts