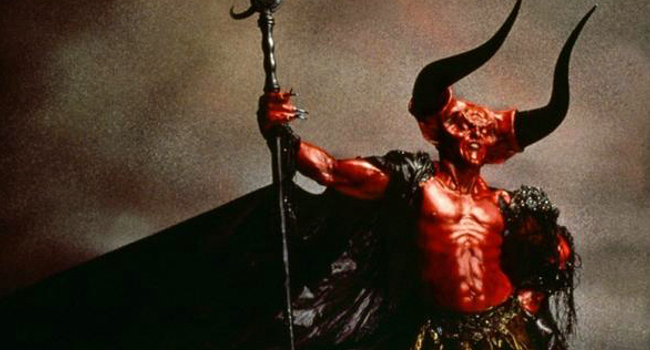 Most readers of this blog probably love Ridley Scott for his classic science fiction films: Alien and Blade Runner are so good their appeal transcends the genre and the films continue to influence the way that directors envision the future. Even in lesser-known movies like The Duellists, Black Rain and Kingdom of Heaven, Scott demonstrates his command of the camera, telling tales of men questing after ideals in the face of violence. But for some, the name Ridley Scott conjures images of a dappled forest filled with fantastical creatures, a battle between darkness and light, and — most of all — a beautiful, innocent maiden and the unicorn she loves.
Legend was a flop when it came out and most criticisms of the film then and now cite the good/evil cliches at the center of the plot, the overly dark tone of the film and Tom Cruise's flat performance. I think the movie has retained and gained its ongoing cult reputation partly because these kinds of cliches are at the heart of lots of fairy stories and that's certainly what Legend is. While the vibes in the forest do seem out of balance here, the production itself is amazing. The forest is shot inside of a studio and Tim Curry's makeup got nominated for an academy award. Speaking of Curry, even though this movie represents a lull in Cruise's career between Risky Business and Top Gun, Curry and Mia Sara more than make up for it with their performances. Curry is especially good in his bombastic personifying of Darkness. Mostly I think people love the movie for the nostalgia-inducing 1980′s aesthetics, seeing Cruise before he became a media joke, and for the way it somehow includes every element you could want from a fairy story despite the fact that it fails to wrangle them to full effect.
Whether you love the film or haven't seen it since 1985, this look back is a fun reminder of why the movie is still legendary for some…
Stay Awake!
Please subscribe to my YouTube channel where I archive all of the videos I curate at Insomnia. Click here to check out more Cinema posts.