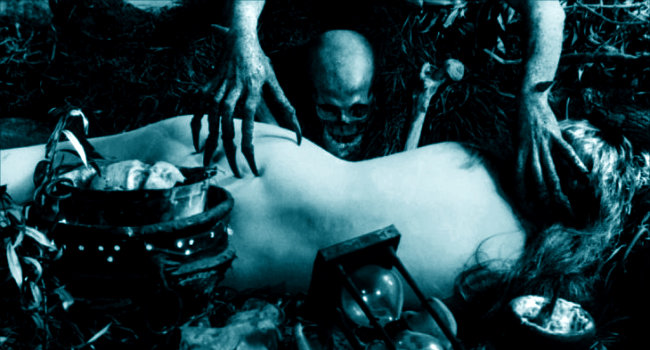 I don't remember how old I was when I learned that Detroit was the only place with a Devil's Night. I'm posting this on Thursday evening, but I won't share it with anyone until Friday morning, just in time for the night before Halloween — Devil's Night.
The film Haxan: Witchcraft Through the Ages was released in 1922. The silent movie tells a history of witchcraft dating from ancient times until the early days of the 20th Century. The most famous version is the 1968 release which adds a great narrative performance by William Burroughs, and a killer, abstract jazz soundtrack from Daniel Humair.
This isn't the first time I've posted this for Halloween. It won't be the last. Have a wonderful terrible celebration…
Stay Awake!
Please subscribe to my YouTube channel where I archive all of the videos I curate at Insomnia. Click here to check out more occult posts.