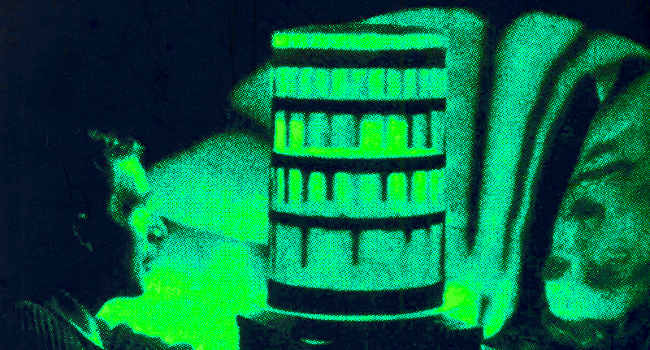 Recorded the 95th episode of the Coincidence Control Network podcast today. This week it was just me and Lil' Ray, and I had some technical difficulties on my end, but I think we had a pretty good chat. I lifted some stories to talk about on the show from my Flipboard project. The last thing we mentioned before calling it a done deal was the briongysin.com website which is a great resource for anyone interested in Gysin's life and work. It's an especially good place for newbies to explore to get an overall feel for the influential artist and writer. I mostly talked about Gysin's pioneering cut-up projects with William S. Burroughs, but Gysin — along with Ian Somerville — also invented the Dream Machine.
Here's a great short documentary on the Dream Machine…
The Dream Machine was a device built by Brion Gysin and Ian Sommerville while living in the Beat Hotel in Paris in 1960. They were attempting to stimulate the brains alpha patterns with a rythmic strobing light effect and produce a natural high. The machine is quite possible the only work of art meant to be looked at with your eyes closed.
This short video shows Columbia University's Dream Machine being setup, turned on and functioning.

Stay Awake!
Please subscribe to my YouTube channel where I archive all of the videos I curate at Insomnia. Click here to check out more Art posts.