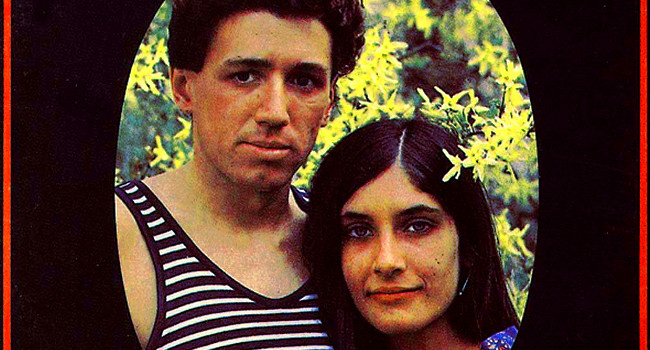 This spring we mark 50 years since we lost Richard Fariña in a tragic motorcycle accident on April 30, 1966. The author of this great article at The Guardian assumes most readers will be familiar with Fariña as a literary figure who wrote the novel Been Down So Long It Looks Like Up To Me which was published only weeks before Fariña's death. The article looks at Fariña as a literary link between the Beats and the hippies.
Of course every songwriter in Nashville and I know that Fariña was a folk singer in the same Greenwich Village scene where Bob Dylan made his name, and that Fariña's most memorable music can be found on the records he recorded with his wife, Joan Baez' sister, Mimi.
I haven't read Fariña's novel, but it's fun to find out something unexpected and new-to-you from an artist you already respect, isn't it? Looking forward to reading that one. If you already have it on your shelf fill us in with a comment about the book. If you're not familiar with Fariña's music or if you just haven't heard Richard and Mimi in awhile here they are killing it with Pete Seeger on his Rainbow Quest television show about two months before Richard's death…
Stay Awake!
Please subscribe to my YouTube channel where I archive all of the videos I curate at Insomnia. Click here to check out more Music posts.