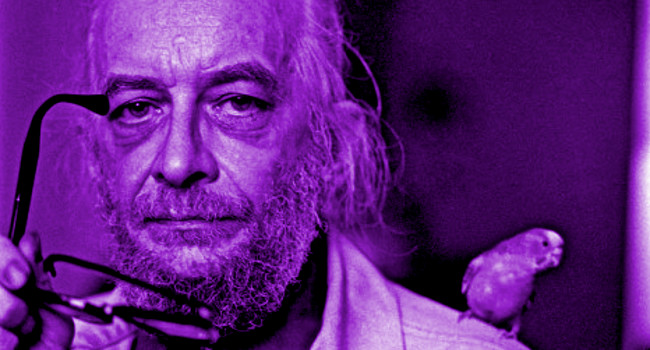 Yesterday I posted about my own new music and a Timothy Leary spoken word record that I found in a record store last week. My pal and Nashville music stalwart Steve Poulton messaged me to say he knew about the Leary record, and also to mention a Harry Smith LP of Kiowa peyote ritual music. Naturally I had to find that one, right? It's interesting how visionary drugs and music are often paired whether we're talking about Native American peyote eaters, Peruvian ayahuasca drinkers or Deadheads the world over.
Here's a bit about the record from the folks at Smithsonian Folkways…
In 1964, Harry Smith (who compiled the Anthology of American Folk Music) was held for a week in the Anadarko, Oklahoma, jail on suspicion of stealing guns, and there he met several Kiowa Indians who introduced him to peyote rituals and songs of the Native American Church. In 1973, Smith returned to Anadarko to record. He decided to set up his equipment in singers' homes or his hotel room, rather than at an actual ceremony, because the Kiowa often sang the songs in casual settings; he also would be able to record commentary.
Here's The Kiowa Peyote Meeting…
Stay Awake!
Please subscribe to my YouTube channel where I archive all of the videos I curate at Insomnia. Click here to check out more Counter Culture posts.