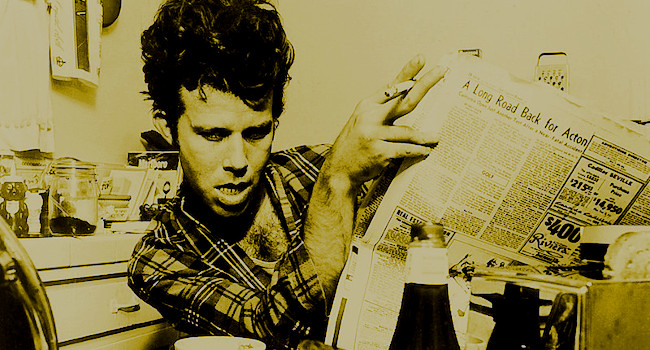 If you follow me on Facebook you might have seen my ornery post last week wherein I linked to an announcement about Leonard Cohen's new album, and complained about my Nashville music peers constantly celebrating "great" songwriters who shouldn't even be allowed to mutter Cohen's name in their prayers. GREAT is a big word, and while I certainly stand by all my friends' and peers' rights to love what they love, there aren't a lot of songwriters in this world that I would call GREAT.
Lyrics are almost always the weak spot for me when people mention less than GREAT songwriters that they love. Frankly, melodies are the easier part of the job, and my GREATS list all have great melodies too, but they're not still toying around with silly story songs, and dumb near rhymes, and they actually manage to get some sense of rhythm into their words. Cohen is one songwriter on my list, and Tom Waits is another.
When I discovered this video on YouTube I thought it was just a fan tribute, but it turns out that No Visitors After Midnight is an actual DVD release that collects two live Tom Waits performances from BBC Studios, London, July 27, 1979 and PBS Soundstage, Chicago, 1975.
Here's a GREAT songwriter…
Stay Awake!
Please subscribe to my YouTube channel where I archive all of the videos I curate at Insomnia. Click here to check out more Music posts.