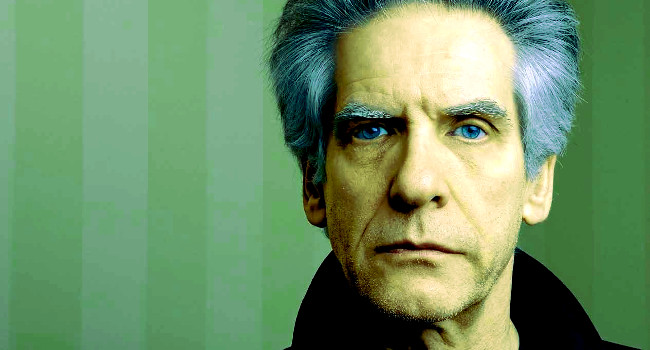 So it's finally October and I'm looking forward to posting all sorts of bloody and terrible horrors to the blog this month. Let's kick things off with one of my favorite film directors, and a number of screenings and events coming up in Nashville.
David Cronenberg's cinema is full of profoundly disturbing explorations of spirit and flesh, media and monsters, sex and science. The director's vision is one of the most unique and recognizable in movies, and thinking of Cronenberg as the Canadian David Lynch is a pretty good comparison, and one that's definitely well-deserved.
My favorite Cronenberg movie is his remake of The Fly, but I've gone on jags that found me rummaging through YouTube videos to find the auteur's early movies made for Canadian television. Nashvillians won't have to work that hard this month because the Belcourt Theatre is currently hosting a Cronenberg retrospective: The Brood already played but classics like Videodrome, The Fly, Crash, Scanners, and The Dead Zone are on tap for the spookiest month of the year. If that wasn't enough, film critic Jason Shawhan will be facilitating Renegade Scientists and Visions of the Void — a seminar exploring Cronenberg and his uniquely chilly-but-slimy sex-and-violence cinema.
Go to the Belcourt site for a full schedule of events. And as a primer, watch this interview with the director discussing everything from his childhood, to his DIY film education, his celebrated body of work, and his 70th birthday. Here's Cronenberg on Cronenberg…
Stay Awake!
Please subscribe to my YouTube channel where I archive all of the videos I curate at Insomnia. Click here to check out more Cinema posts