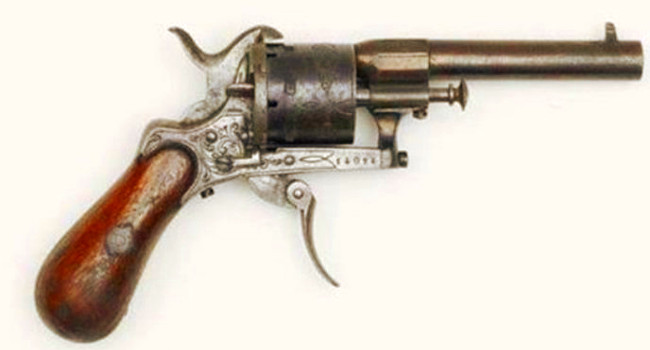 I was checking out our Flipboard project for a scary Halloween post, and what's more scary than an out of control romantic relationship? I don't mean out of control in a way that challenges your maybe-irrational ideas about control, and might make you grow as a person if you treated the situation as a challenge instead of a threat. I mean the somebody gets shot kind. Here's the Art News announcement of a grisly autumn auction…
It's not often that a press release from an auction house has you racing through a dog-eared copy of the complete works of Arthur Rimbaud before 9 a.m., but here I am, flipping to the poet's immortal words about his tortured relationship with Paul Verlaine from A Season in Hell: "I forgot all my human duty to follow him. What a life! The true life is absent. We are not in the world. I go where he goes, I must. And often he flares up at me, me, poor soul. The Demon!—he is a demon, you know, he is not a man."

And that's because Christie's announced that this November, in Paris, it's going to be selling the gun that poet Verlaine used to shoot Rimbuad twice in the wrist at the Hotel Liege in Brussels in July 1873.
I'm immediately reminded of the Verlaine and Rimbaud line in the Bob Dylan song, "You're Gonna Make Me Lonesome When You Go"…
Situations have ended sad
Relationships have all been bad
Mine've been like Verlaine's and Rimbaud
But there's no way I can compare
All those scenes to this affair
Yer gonna make me lonesome when you go
Stay Awake!
Please subscribe to my YouTube channel where I archive all of the videos I curate at Insomnia. Click here to check out more book posts.