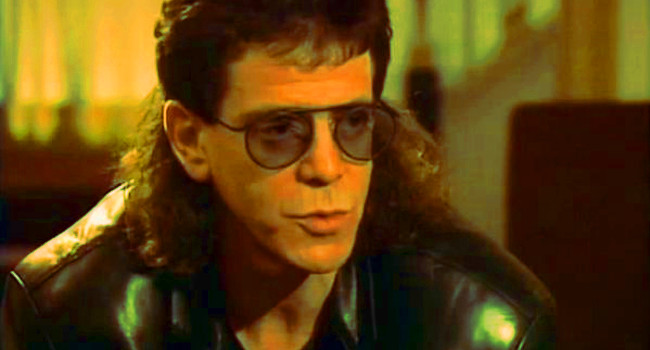 I dedicated one recent Halloween post to the all too real ghost of Lou Reed who died three years ago this past October, 27.
I've had a productive week this week: I handed in a final proposal for a community arts grant; I turned in a feature story about the challenges of being homeless in the winter time; I cranked-out a review of a new painting exhibition in Nashville; I started it all off with my first gig at the new Radio Cafe last Friday night. One of my favorite breaks during so much word mashing has been reading Flipboard where I found this Rolling Stone rundown of must-hear Lou Reed records just the other day…
I actually kind of hate the article — its far too reverent for any look at Lou. That said I love some of the selections on this rundown…
Loaded (1970)
Reed disbanded the Velvets before this release, but the swan-song fourth LP featured some of his most refined songwriting, especially the classics "Sweet Jane" and "Rock & Roll." "New Age" is a slept-on highlight of Reed's ballad catalog. And "Oh! Sweet Nuthin'" blueprints the spirit of Seventies rock from the wreckage of the Sixties.
Rock 'n' Roll Animal (1974)
The live set where "Lou Reed" the character – a gender-blurring, hypodermic-wielding rock & roll id monster – took center stage. Reshaping Velvet Underground classics for a new generation, this also stands as a high point in Seventies guitar rock, epitomized by an epically jammed-out "Sweet Jane."
Coney Island Baby (1976)
Metal Machine Music's follow-up was a deliciously tune-driven love letter to doo-wop, Brooklyn, a fictional football coach and a factual trans lover named Rachel. Still underappreciated, it's ripe for rediscovery.
New York (1989)
Shaken by the AIDS crisis, Reed wrote a set of uncharacteristically political songs rooted in storytelling detail. Robert Quine is gone, replaced by Mike Rathke's leaner sound, giving Reed more room to serve up vignettes like the inner-city love story "Romeo Had Juliette" and "Halloween Parade," a doo-wop-steeped, "Walk on the Wild Side"–like requiem for departed friends.
"The Bells," The Bells (1979) 

Reed enlists trumpeter Don Cherry on this nine-minute spiritual-jazz elegy for a man standing on a ledge, which at the time Reed surely was.

"I Love You, Suzanne," New Sensations (1984)
Reed retools his sound for the Eighties, with clipped funk-rock underpinning and a touch of the Shangri-Las. A shoulda-been hit.
"Sword of Damocles – Externally," Magic and Loss (1992)

An elegiac folk rocker about cancer and radiation therapy from an LP that stares mortality squarely in the eye. Chilling and redemptive.
I've added this video to past posts, but it never gets dull. Is this the best music video of all time?
And by the way, Rolling Stone, Lou Reed wasn't a "storyteller." Lou Reed was a songwriter who showed us how to bring the novel to melody in the same way that Bob Dylan brought poetry to song. Leonard Cohen brought song to poetry, but we already knew that.
Stay Awake!
Please subscribe to my YouTube channel where I archive all of the videos I curate at Insomnia. Click here to check out more Music posts.