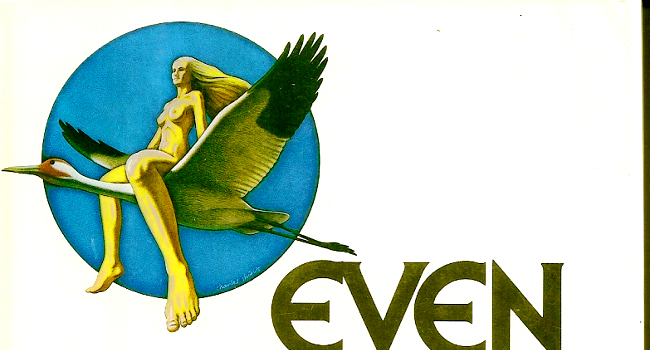 Trying to sneak in a few more birthday notices before the year's up, 2016 marks the 40th birthday of Tom Robbins' Even Cowgirls Get the Blues. It's also the 30th birthday of John Cale's third album which borrowed its title from Robbins' novel. Cale's Cowgirls is a live record/time capsule that captures the New York punk scene one decade later…
Even Cowgirls Get the Blues is the third live album by Welsh musician John Cale. It was originally released on LP in 1986 and then later reissued on cassette in 1987 with a different cover and drastically altered track listing. In 1991 it was reissued on CD with a third cover design, but with contents identical to the cassette edition. It was recorded in CBGB club in New York between 1978 and 1979 with three former members of Patti Smith Group, bassist Ivan Kral, keyboardist Bruce Brody and drummer Jay Dee Daugherty. The LP version contains different track listing than CD.
Here's a sampler of the album followed by a monster Cale playlist on YouTube…
Stay Awake!
Please subscribe to my YouTube channel where I archive all of the videos I curate at Insomnia. Click here to check out more Music posts.