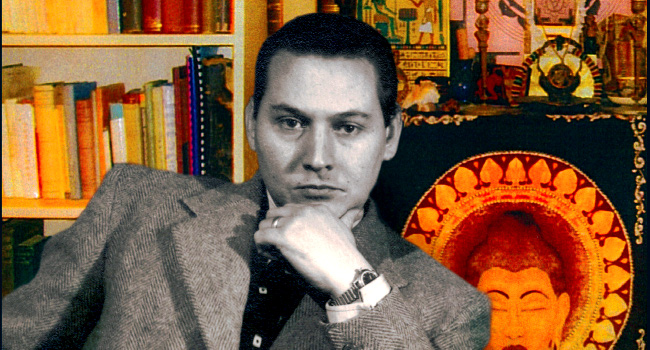 I suppose it's just a Halloween hangover, but lately I've been a bit obsessed with Kenneth Grant — the British occultist who mixed Aleister Crowley's Thelemic philosophies with H.P. Lovecraft's Cthulhu Mythos to create his own Typhonian Order. I'm buying presents, and trimming trees, and readying my world for a couple weeks of holiday travel and general celebrating, but I can't seem to stop listening to YouTube videos about this magical order focused on communication with the kind of extra-dimensional entities Lovecraft created as fiction at the beginning of the 20th century.
Both Lovecraft and Crowley are pop culture figures at this point, and even the average heavy metal fan might know a thing or two about the Typhonian Order. With that in mind here's an episode of the Living Room Thelema cast for a good little primer on Grant. This episode also puts a spotlight on the kind of political infighting that often disrupts magical orders, and is always so absurd and hilarious.
Here you go…
Stay Awake!
Please subscribe to my YouTube channel where I archive all of the videos I curate at Insomnia. Click here to check out more Music posts.