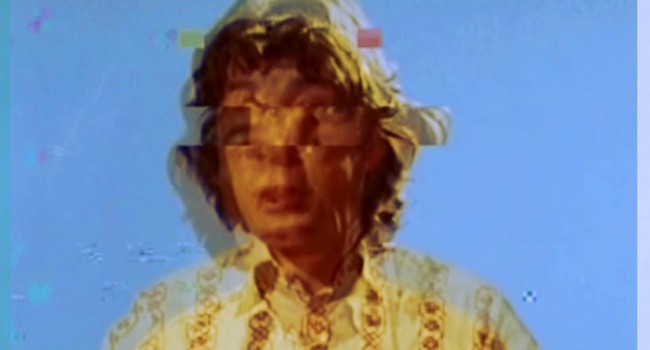 Art critic, novelist, painter and poet John Berger died on Monday. Berger celebrated his 90th birthday last year and a BBC special and a very good documentary film marked the occasion. Here's some of my Burnaway review for The Seasons In Quincy: Four Portraits of John Berger. It's followed by a YouTube playlist I made for my dear readers featuring the full four-episode run of Berger's classic BBC series Ways of Seeing as well as another John Berger doc that aired on BBC 4 last year. If you loved Berger these make for a great remembrance. If you're just now coming to the man and his work we've already got it all sorted for you…
Critic, poet, playwright, and artist John Berger prefers to call himself a "storyteller," and The Seasons In Quincy: Four Portraits of John Berger offers a quadrilogy of poetic sounds and images that each tell a different tale about Berger, the "radical humanist" who left urban London for the rural French Alpine village of Quincy in 1973 and never looked back.
Seasons is as much about the place Berger calls home as it is about the man himself. Berger's bramble of tangled gray hair and the slow, natural grace of his gait down a gravel lane sometimes blur the separation between author and landscape. This documentary shares its sensual confusion of place and person with The Seer, an excellent portrait of Kentucky poet, philosopher, and farmer Wendell Berry that screened at the Nashville Film Festival back in April. The structure of the Seasons' anthology also recalls experimental artist documentaries, such as Thirty Two Short Films About Glenn Gould and Paul Schrader's biopic of the great Japanese poet, playwright, actor, director, and novelist, Mishima: A Life In Four Chapters.
The first portrait, "Ways of Listening," is directed by Colin MacCabe and written by Tilda Swinton, and it features the actress and Berger in his studio looking at paintings, outdoors using shovels and a wheelbarrow to rescue his car from a snow drift, and in the kitchen preparing food, eating and talking at the table. The pair have a lot in common: Berger's dad was a veteran of World War I, Swinton's of World War II. They share a November 5th birthday, and they both agree that their decades-long friendship was arranged by themselves in a previous life. They share a great chat about history, silence, fathers, war and apples – it's imaginatively shot, and the lo-fi images recall Derek Jarman. In fact, the Derek Jarman Lab partnered with Swinton in the making of the film.
The second portrait, "Spring," unspools in the wake of the death of Berger's wife Beverly. Conversely, it's a chapter concerned with immortality – the kind that animals achieve through the perpetuation of a species. Berger reads from his own anthology About Looking in the narration: "Lion was lion. Cow was cow." Director Christopher Roth's crew also narrates these scenes, quoting Berger's animal writings in voiceover or reading from Berger's creature-centric works while addressing the camera directly. Add in a few comments about the political potential inherent in the spring season – the Prague Spring, the Arab Spring – and add some bold white titles and French pop music, and this chapter is a refreshingly irreverent Godardian exploration of what we might learn about time and consciousness through the eyes of the animals that we have both subjugated and worshipped.
Read the rest of the review by following the above link to the Burnaway site. In the meantime, here's Berger on BBC…
Stay Awake!
Please subscribe to my YouTube channel where I archive all of the videos I curate at Insomnia. Click here to check out more book posts.