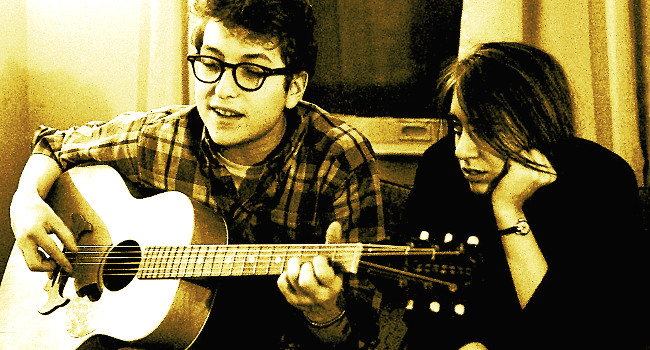 55 years ago, 20-year-old Bob Dylan was interviewed on the Folksingers Choice radio program. Here's a baby Bob quote from the Laughing Squid site…
Oh, yeah, but then sometimes I write a lot of stuff. In fact, I wrote five songs last night, but I gave all the papers away. I don't even consider even writing songs. I don't want to write it. I don't even consider that I wrote it when I got done. The song was there before me, before I came along. I just sort of came down and sort of took it down with a pencil, that it was all there before I came around. That's the way I feel about it.
Here's a great Blank on Blank cartoon take on the interview…
Stay Awake!
Please subscribe to my YouTube channel where I archive all of the videos I curate at Insomnia. Click here to check out more Music posts