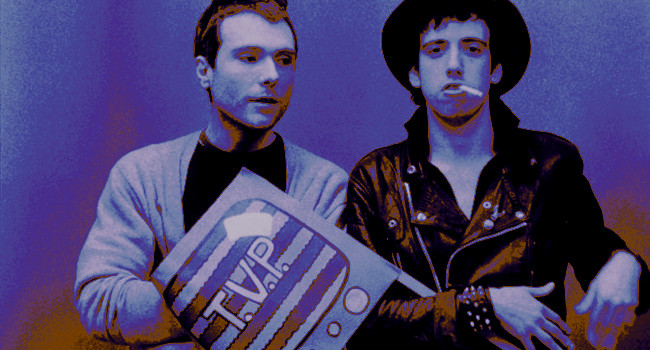 Last Friday I was posting the latest From the Archives pick when I read about Glenn O'Brien's passing in The Guardian. Here's the word…
Glenn O'Brien, the New York cultural figure who was an author, musician, magazine editor, style guru, TV host and key figure at Andy Warhol's Factory, has died aged 70.
Described by Rolling Stone, one of the publications he edited along with Warhol's Interview, as a "renaissance man", O'Brien was perhaps best known as the host of TV Party – the public access show on which he interviewed guests, such as Debbie Harry and Jean-Michel Basquiat.
O'Brien's show is indispensable for any student of New York's punk/new wave/no wave underground scene as the candid chaos of TV Party's improvised anarchy illuminates these people, this music and art in a way that no documentary ever will. Looking back on these episodes is a bit like watching a nature film where you have the opportunity to view wild things in their natural environment.
Here's a massive playlist I made for y'all: This kicks off with a feature documentary about Glenn and TV Party before deep-diving into a handful of classic episodes and a few spotlit interviews. Keep your eyes peeled for Blondie, Chris Stein, Jean-Michel Basquiat, Iggy Pop, David Bowie, Arto Lindsay, and David Byrne…
Please subscribe to my YouTube channel where I archive all of the videos I curate at Insomnia. Click here to check out more Counter Culture posts.