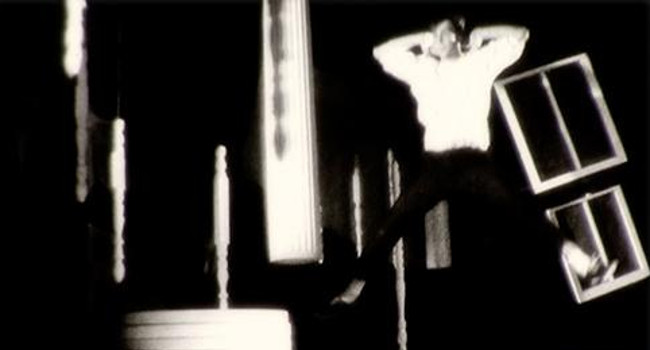 Wednesday afternoon I headed to the fest to check out the Animating Reality short cartoon docs block. During the introduction before the program it was explained that so many documentary entries came in as animated films that the fest decided they deserved their very own section. Lately documentaries use animation a lot. It's a trend, but it's mostly a bad one that sees directors employing cartoon techniques as a replacement for footage that doesn't exist or even for a dirth of imagination or creativity. The job of a filmmaker is to tell a visual story, and, for me, animation in docs nearly always seems like cop out that allows a documentary director to create anything they might dream up versus doing the hard work of finding the magic in the real life milieu in front of their lenses. I love animation, and I like when it's used creatively in narrative films, but docs have a different set of rules and limits, and I hate the animation trend where most documentaries are concerned.
That said, making a fully animated documentary is a very different matter. Bringing together real life interviews and audio by creating images to accompany them is a sort of hybrid filmmaking that I find as fascinating as every other genre/medium bending format always is to me. The best mainstream example of this kind of real life animating might be the Blank on Blank series. I love it when artists refuse to play by rules or work within categories, and there was something subversive running through this whole program on Wednesday.
All the films were animated interviews with one or more folks telling a story, sharing experiences or voicing opinions. The animation styles were as varied as the subjects so it's a bit of an apples and oranges situation, but I did have my favorites:
A very short film from Germany had one of the most unique visual styles of the bunch. Steve Bache, Mahyar Goudarzi, and Louise Peter's "Eye for an Eye" featured thoughtful, minimal line drawings of an interview with a death row inmate that they discovered on YouTube. The fact that this was a student film only adds to its impressive impact.
Documentaries should be judged as films in and of themselves and not given points just because they focus on important or popular subjects. That said, both "Broken – The Woman's Prison at Hoheneck" and "Nowhere Line: Voices from Manus Island" illuminate harrowing stories of human rights abuses with journeyman cartooning. "Broken" focuses on an East German work prison for female political dissidents, and "Nowhere Line" tells of the tortuous journey of an Iranian refugee who was imprisoned when he sought asylum in Australia.
I'm not surprised that my favorite of the bunch was an animation about animators: "The Sparrow's Flight" is a love letter between filmmakers and creative partners director, Tom Schroeder and his former collaborator, Dave Herr who died of a brain tumor in 2009. The movie is an animated documentary about the pair's friendship, and their creative, exuberant animations and experiments which were primarily inspired by the Brothers Quay. The movie looks great and this biodoc about an otherwise unknown filmmaker might be exactly the thing that will inspire the next generation of visionary animators.
Here's the trailer for "The Sparrow's Flight…"
"The Sparrow's Flight" trailer from Tom Schroeder on Vimeo.
Please subscribe to my YouTube channel where I archive all of the videos I curate at Insomnia. Click here to check out more Cinema posts.