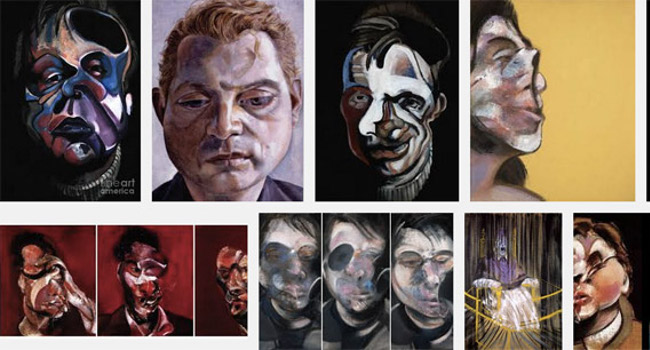 For me, Irish-born British painter Francis Bacon's work includes the whole of the practice as it had evolved up until the middle of the 20th century: his figurative canvases can carry the weight of deep narratives, but he was also a painter's painter whose textures, colors and lines were informed with the kind of emotional gravitas that's usually associated by the best abstract art. The word "brutal" comes to mind when I look at Bacon's images, but not brutal like Banham, brutal like a pipe across the teeth.
Here's a brand new Francis Bacon documentary that premiered on the BBC on January 28. I'm not sure if it's played on American television yet, but I've got it here on my You Tube channel. If you follow the blog please subscribe to my channel where you'll find all the videos I curate for Insomnia.
Francis Bacon: A Brush with Violence…
Please subscribe to my YouTube channel where I archive all of the videos I curate at Insomnia. Click here to check out more Art posts.