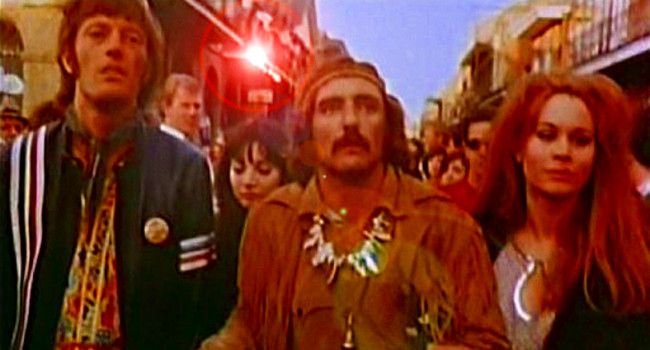 May is a big month for Dennis Hopper fans: the actor/director/writer/painter/photographer/art collector was born on May 17, 1936, and Hopper left this plane nearly seven years ago on May 29, 2010.
One thing that can be said about Hopper is that his years of drug abuse nearly cost him his creative gifts, and maybe even his life. Another thing that can be said is that Hopper was one of the best actors of his generation, and he also proved — over and over again — that that talent's promiscuous inclinations equally inspired Hopper's work as a visual artist on gallery walls as well as on the movie screen as a filmmaker.
Here's to Dennis in his first full flower. What a weird and beautiful jungle he became. Here's The Making of Easy Rider…
Stay Awake!
Please subscribe to my YouTube channel where I archive all of the videos I curate at Insomnia. Click here to check out more Music posts