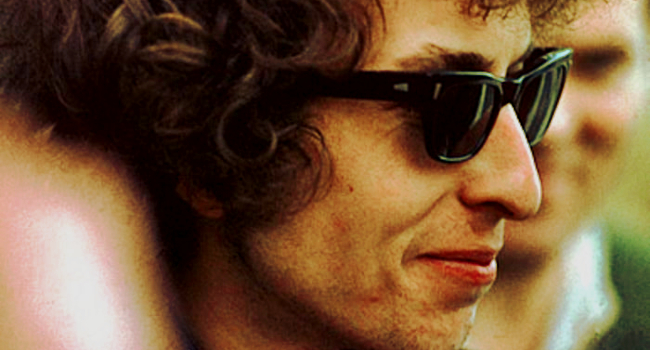 Bob Dylan won the Nobel Prize for Literature. When the award was announced last October, people who care about such things were either elated or outraged: Fans of the man felt that Dylan's work deserved such lofty accolades, but writerly snobs — the worst snobs — looked down on the troubadour, his popular music, and his "poetic" lyrics.
I'm a Dylan fan since I was a kid listening to my mom and dad's Peter Paul & Mary – In Concert album: Mary was so beautiful on the record jacket and just hearing her sing on "Blowin' in the Wind" made feel like I'd been born too late. I didn't think too much about the award at the time as Dylan's ambivalent reaction to the thing will no doubt go down as one of the jester's best pranks. I was too busy laughing to think too hard on it all.
This week the prize committee released a lecture Dylan wrote — a requirement for receiving the award. Hearing about the lecture I began to ponder the arguments for and against Dylan again. As a songwriter and a poet I can assure you that musical lyrics and literary verses are completely different animals that flourish is mostly separate universes. That said, there is also some overlap and I've always believed that the best poetry is musical, and the best musical lyrics are poetic. One way to understand the difference between the two is to consider the ideas that Dylan brought poetry into pop music, but his comrade Leonard Cohen brought music to poetry. These two songsters have a lot in common, but their works lineup alongside one another like mirror images full of similarities in opposition.
You might not agree with me, but I think Dylan would. Here's a bit from The New York Times take the lecture…
What does it all mean? Mr. Dylan dodges answering directly. But he argues that songs both are and are not literature, the work of novels and plays and epic poems. "Songs are unlike literature," he wrote. "They're meant to be sung, not read." And he asks people to encounter his lyrics the way they were intended to be heard, "in concert or on record or however people are listening to songs these days."
But, he added, the granddaddy of Western literature was a singer and a lyric writer, too. "I return once again to Homer," he wrote, "who says, 'Sing in me, oh Muse, and through me tell the story.'"
Here's the full lecture…
Please subscribe to my YouTube channel where I archive all of the videos I curate at Insomnia. Click here to check out more Cinema posts.