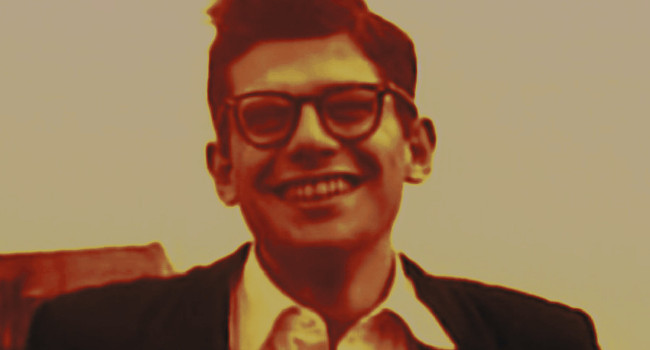 It's Wednesday night and I just got back from a reading event at a friend's house — a good group of writers and readers and listeners and drinkers and neighbors and old friends and new ones. Hanging out on a cool breezy back screen porch on what must be a perfect springtime evening in Nashville put me in mind of news I'd read this morning: Allen Ginsberg's original manuscript for "Howl" has been digitized and is now available to examine for free online. Remembering the poet's June 3, 1926 birthday here's Open Culture with the scoop…
"The 'Howl' manuscripts and typescripts in the Allen Ginsberg Papers," which you can view online at Stanford Libraries, "document the formal development of the poem, tracing Ginsberg's experiments with different structures and wording in each of the poem's sections." These pre-"Howl" "Howl"s, manuscripts and typescripts both, retain the corrections and annotations that reveal details about Ginsberg's distinctive creative process. But given the most well-known aspect of the poem's construction, that each line lasts as long as exactly one breath, a full understanding can only come from hearing it as well as reading it.
Click through the Open Culture link above to hear the poet reading his work. Here's the 2006 literary doc An Elegy for Allen Ginsberg…
Please subscribe to my YouTube channel where I archive all of the videos I curate at Insomnia. Click here to check out more book posts.