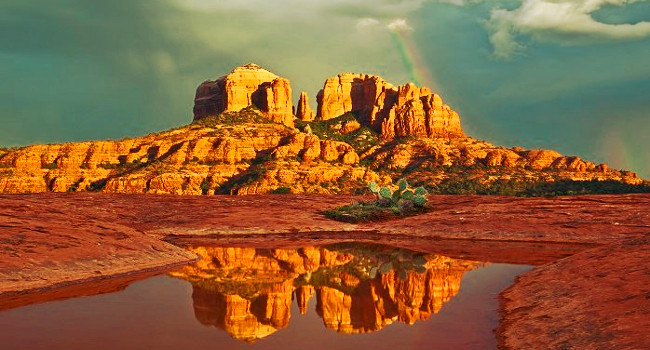 I'm spending the week in Sedona, AZ attending this year's Sedona Summer Colony artist residency program. I'm staying in a dorm on the Valley Verde School campus — it's an International Baccalaureate school that preps some of the best high school students in the world for some of the best universities around the globe. It's a pretty amazing place set right in the heart of Sedona's gorgeous landscape, and this month it's playing home to artists of all kinds from around the world.
I'm here to write a new collection of songs. I packed up my guitar and harmonicas after my show at The 5 Spot last Tuesday night, and I'm looking forward to putting together some new songs inspired by the natural beauty of this place as well as the interactions that these artists are already engaging in these workshops, at these dinner tables, and at evening chats fueled with wine and conversation, illuminated by distant lightning, and bound together in the common language of creativity that all artists in all places always share.
If you're not already following my social media accounts connect up to follow along with the project. Sedona is known as a site of high weirdness and if you regularly read this blog you'll probably like this video compilation of the kind of reports that make Sedona a destination for anyone attracted to the paranormal…
Please subscribe to my YouTube channel where I archive all of the videos I curate at Insomnia. Click here to check out more Counter Culture posts.