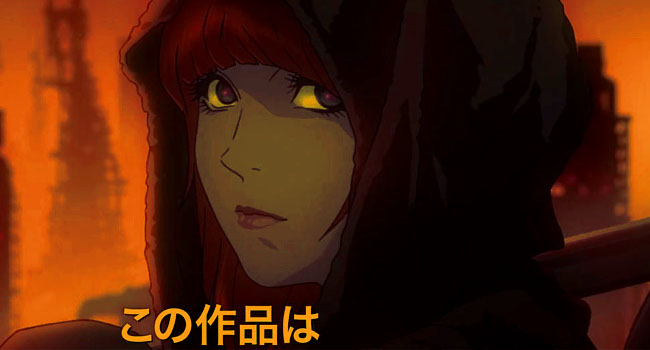 So the very first reviews about Bladerunner 2049 have already started leaking. People are already talking "masterpiece" and "Oscar worthy." As I mentioned in a recent post, I'm super stoked for this movie and I really do hope it's a masterpiece. While the raving leaks have me mostly just anxious about the film, this new prequel anime by Shinichirō Watanabe is making me a believer. This is the third and final prequel short that will be released before the film hits theaters next week on October 6. Here's the word from io9…
Shinichirō Watanabe is one of the most iconic anime directors in the business, thanks to his work on the beloved Samurai Champloo and Cowboy Bebop. But his latest work is an intriguing sidestep: a 15-minute short film set in the world of Blade Runner.
The third and final prequel movie set between the events of Blade Runner and the upcoming sequel, 2049, Watanabe's Blade Runner Black Out 2022 covers a period hinted at in the previous two shorts. It's the year when a gigantic EMP blast knocks out power to the cities across the world, leading to a rise in anti-Replicant sentiment and eventually a complete prohibition of Replicant creation—one lifted in the years before Blade Runner 2049 through the actions of the movie's new villain, Niander Wallace (Jared Leto).
On Monday evening the movie could be found exclusively on the Crunchyroll site with no embed link, but I was able to find it on YouTube and add the playlist to my channel there. Hopefully that video will stay up for at least a few days. Here's Blade Runner Black Out 2022…
Please subscribe to my YouTube channel where I archive all of the videos I curate at Insomnia. Click here to check out more Cinema posts