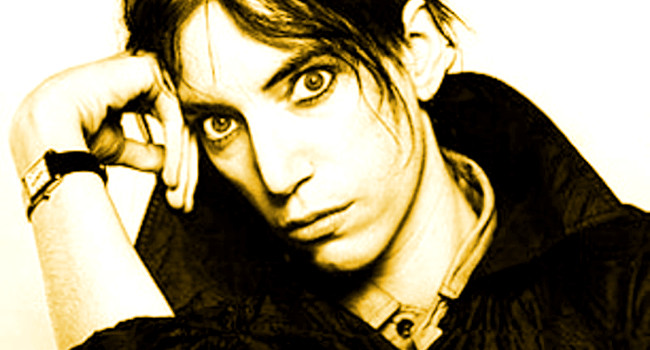 I once read an essay by music critic Simon Reynolds where he pointed out that the fundamental difference between punk music and the new wave and no wave music that followed it is that new wave and no wave bands were formed by art school kids, but punk music was always rooted in literary inspirations — Patti Smith was a poet before she was a rocker, and Tom Verlaine took his pseudonym directly from another verse-slinger.
Now there's a new book about the influence the New York Poets of the 1960′s had on the punk kids. Here's PBS with the word…
"Patti Smith, Richard Hell, these people we know as musicians came to New York to be poets," said Kane. "And they came with relatively old-fashioned notions about what constitutes poetry. These poets gave them alternative ways of thinking about poetry."
In many ways, Kane shows, these musicians had a love-hate relationship with the New York School poets because of those differences. While these poets were insistent on not taking poetry too seriously (poet Ed Sanders, for example, published a magazine at the time called "F*** You: a magazine of the arts"), these musicians had come to New York with the closely-held ideas that an artist was meant to convey high emotion and speak from a position of authority — ideas taken from earlier poets like the British romantics, and reiterated by beat poets like Allen Ginsberg.
"[New York School poet] Ted Berrigan would say, 'poetry can be fun, it can be light-hearted,'" said Kane. "He questioned the authority people were investing in figures like Ginsberg. And meanwhile Lou Reed and Patti Smith were enamored of the arguably hyberbolic lyrics of a poem like [Ginsberg's] 'Howl.'"
But while musicians like Smith were in some ways resistant to the poets of the day, Kane shows how they were also influenced by them, including by the air of indifference they projected, and even their silliness.
On Smith's 1975 album "Horses," for example, she allowed herself to be funny, something she mostly set aside in her later music. "I think that deep, intelligent, rich humor was inspired partly by the Poetry Project at St. Marks Church," Kane said. St. Marks is also the place Smith first performed.
Here's Smith and her band live on Swedish television in 1976…
Please subscribe to my YouTube channel where I archive all of the videos I curate at Insomnia. Click here to check out more Cinema posts