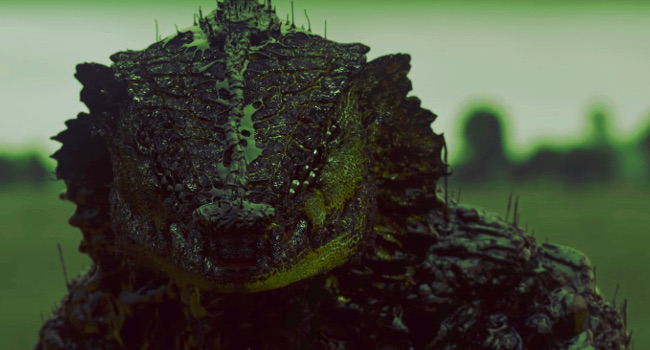 On Halloween night I was watching the original Halloween film — John Carpenter's first masterpiece pioneered the slasher genre, provided us with an unforgettable score, and introduced the world to Jamie Lee Curtis. The flick is a classic of course even if it's still controversial in some circles.
Given the season I'm assuming that interested readers might have already re-watched the film recently so I wanted to offer-up one last spooky surprise for October which also features a tough heroine who's not afraid to kick ass. This is the first short film released by Oats Studios earlier this year. It's directed by Neil Blomkamp and it stars Sigourney Weaver as — what else — an alien killer. Here's the word on the first chapter of Rakka…
The Earth will be attacked by technologically far superior and highly aggressive reptilian aliens in the near future. Humanity is nearing extinction. Millions are dead or enslaved. The extraterrestrials transform the earth in favor of its living conditions. They burn down forests, destroy cities and build huge megastructures that are slowly terraforming the Earth, pumping out methane and making it harder and harder to breathe and flooding cities close to the oceans.
The story begins in 2020, from the point of view of a resistance based out of Texas – US Army and others who have banded together. The survivors live mostly in the underground or scattered among ruins, and have just enough provisions, weapons and ammunition to continue fighting, using whatever they can against the aliens' technology – primarily some kind of nanite omnipresent in all their weaponry, as well as the aliens' trump card, a "hack" of sorts that forces anyone who looks into their eyes under telepathic control.
Please subscribe to my YouTube channel where I archive all of the videos I curate at Insomnia. Click here to check out more Cinema posts