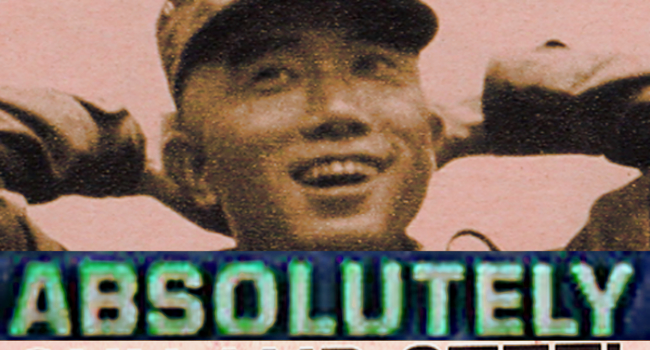 Yukio Mishima died on November 25, 1970. We're nearly two weeks away from the anniversary of the author's passing, but today I was reminded of the great episode about Mishima in the BBC art series Arena. I've been reading Mishima since my early twenties. Confessions of a Mask was the first novel I read — if I remember correctly, the book read like a queer, Japanese A Portrait of the Artist as a Young Man. I'd also recommend The Sound of Waves and The Sailor Who Fell From Grace with the Sea. As much as I like those I think Sun and Steel — no kidding, a collection of essays on sunbathing and weightlifting — is probably my favorite: Mishima is a poet of the martial spirit that informed imperial Japan, and he illuminates the "sword and the chrysanthemum" which are both revered in a culture borne on both blood and beauty. Of course, Mishima's Japan had already been abandoned by most except Mishima and a few in his circle. Their tragic end stabs downward like an exclamation point on the danger that awaits an artist out of his time.
Here's Arena – "The Strange Case of Yukio Mishima"
Please subscribe to my YouTube channel where I archive all of the videos I curate at Insomnia. Click here to check out more Counter Culture posts.