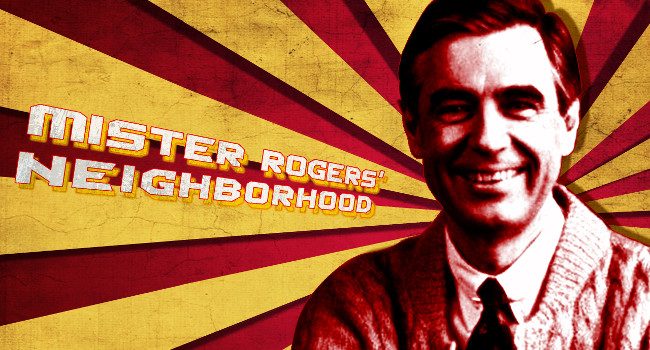 When I was a little kid I preferred Sesame Street and The Electric Company to Mister Rogers' Neighborhood, but as an adult I've learned to appreciate the man's deep caring for his audience. One thing that made Fred Rogers especially cool is that he didn't talk down to kids — he was willing to speak frankly and honestly with children without overly dumbing-down complex ideas or sanitizing troubling subjects. That said, I was surprised to find out about one week spent in Mister Rogers' Neighborhood in the grip of Cold War terror. Here's the word from Quartz…
Universally beloved for his gentle manner, Fred Rogers was the soothing educational voice in the lives of countless American children for nearly 40 years. His PBS show, Mister Rogers' Neighborhood, taught kids about important issues using songs, skits, puppets, and more.
In November 1983, as relations between the US and Russia boiled, PBS aired five episodes of the show that served as a kid-friendly allegory for the increasingly real potential of nuclear war. In them, King Friday, the puppet monarch (performed by Rogers) of the fictional "Neighborhood of Make-Believe," grows paranoid when he mistakenly believes a rival kingdom is building bombs. He orders his town to do the same, and redirects all of its funds into stockpiling weapons in case of war.
Watch all five episodes here…
Please subscribe to my YouTube channel where I archive all of the videos I curate at Insomnia. Click here to check out more Counter Culture posts.