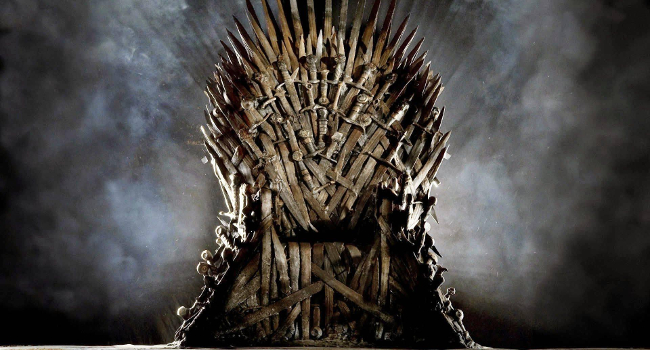 When we look back on the ancient past we are forced to parse through the clues we find in long lost artifacts, arts and writings. And even when science gives us fantastic instruments for peering into the secrets of the age-old we are often left to speculate and interpret before reaching for conclusions that may or may not reveal hidden truths.
Our understanding of ancient Egypt has developed over decades of study, but the mysteries that persist among the pyramids on the Giza Plateau and in the unearthed tombs of the ancient pharaohs still inspire imaginations as much insights. Now new high-tech images of the interior of the Great Pyramid have scientists wondering if there isn't an actual Game of Thrones-style iron throne waiting to be discovered inside the world's most mysterious structure. Here's the word from Metro…
Professor Giulio Magli of Milan Polytechnic believes that the throne of the pharaoh Khufu, carved from the core of a meteorite, is hidden in a chamber within the Pyramid…Dr Magli said,''There is a possible interpretation, which is in good agreement with what we know about the Egyptian funerary religion as witnessed in the Pyramids Texts. 'In these texts it is said that the pharaoh, before reaching the stars of the north, will have to pass the 'gates of the sky' and sit on his 'throne of iron'. Scientists using an imaging method based on cosmic rays detected a large and enigmatic internal structure in the Great Pyramid in November….Engineers from Cairo University are now designing an inflatable robot to explore the space – which has lain undisturbed for 4,500 years.
Here's a brand new video about the throne…
Please subscribe to my YouTube channel where I archive all of the videos I curate at Insomnia. Click here to check out more occult posts.