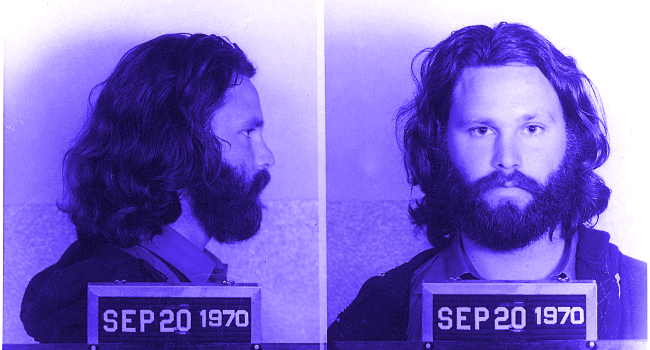 Across the days that marked the overlap from the 1960s to the 1970s Jim Morrison recorded the poetry readings that would eventually be featured on the 1978 release An American Prayer. This year we're celebrating 40 years since the album's 1978 debut, but the project has always been a difficult one for fans of the band. I love the album. Jim sounds great, and the poems are consistently mysterious, visionary, musical and hilarious all at once. The posthumous compositions and playing by the doors makes a timeless match for the music, and you can make an argument that this collection is The Doors' real last record. However, some say that An American Prayer was a project that went against Jim's final wishes, and that the remaining Doors were making a cynical cash grab.
If you haven't heard An American Prayer you'll want to check this out…
In 1971 Morrison left America to live with this muse Pamela Courson in Paris. The poet rocker died later that year under mysterious circumstances that have only added to his legend. Drink and drugs played parts in Morrison's Parisian idyll, but so did music. Before his death the singer visited a recording studio for the last time to record one final performance/reading with a few street musicians he'd befriended. The recordings emerged as a bootleg in the early 1990s. Fans dubbed the collection The Lost Paris Tapes.
Here's a short YouTube playlist featuring a number of those recordings. For some fans these tracks are the last word on Morrison's poetic discography…
Which collection to you prefer? Was Morrison a poet who happened to be a rocker or just another singer with literary pretensions? What's your favorite Doors album?
Please subscribe to my YouTube channel where I archive all of the videos I curate at Insomnia. Click here to check out more Music posts.