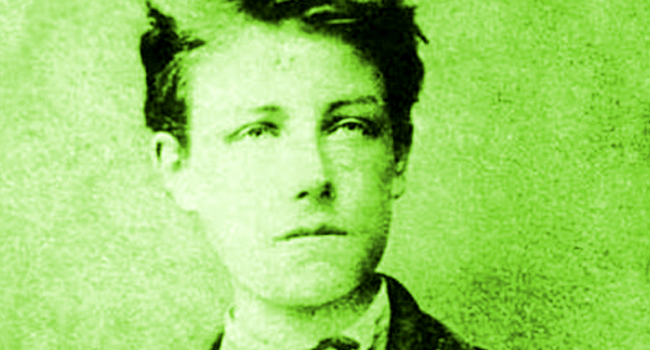 Celebrating National Poetry Month, here's a rad radio production of Arthur Rimbaud's A Season in Hell which was published 145 years ago this year. Even though it might not be immediately evident Arthur Rimbaud had a lot in common with William Blake: both saw the benefits of altered states on literary vision and both were natural born rebels who couldn't seem to help but attack the mores and codes of their contemporaneous cultures. Both poets were also visionaries whose words went on to influence the rock 'n' roll music of the 1960s and 70s. Bands like The Doors and artssts like Bob Dylan and Patti Smith quoted and name-checked both of these poets, and quotes like "The road of excess leads to the palace of wisdom" (Blake), and ""A poet makes himself a visionary through a long, boundless, and systematized disorganization of all the senses" (Rimbaud), seem as if they emerged from the American postwar underground.
Started in London in April 1873, and finished in France that August.
It draws on his stifling – often violent – relationship with Verlaine, and
his discovery that poetry was not enough. He was the great poet of
the age, and he didn't have a pot to p*ss in. He wanted more.
Listen to A Season in Hell here…
Stay Awake!
Please subscribe to my YouTube channel where I archive all of the videos I curate at Insomnia. Click here to check out more book posts.