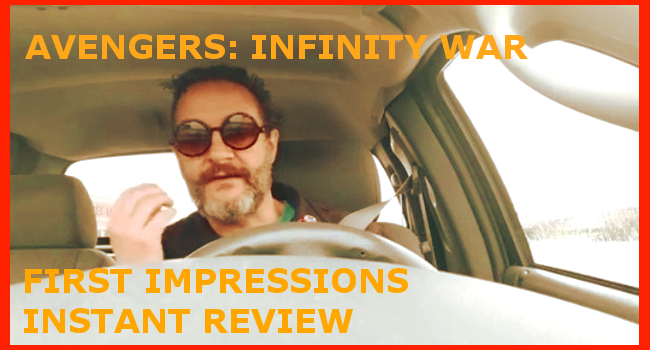 I just got back from seeing the media preview for AVENGERS: INFINITY WAR in Nashville, TN. It's a massive cosmic comic book opera. It's as psychedelic as DOCTOR STRANGE if not more so. It's also an amazing culmination of stories since the MCU launched with the first IRON MAN film.
I suggest you see all the Marvel movies before seeing this one. If you've missed a few take a sec to fill in the blanks. You can enjoy this film as long as you've seen most of the MCU films, but I can't imagine a better time or a better reason to catch up.
Not only do all the stories add up here, but everything these films have taught us about bringing these comics to the big screen really comes together in this epic which gives the MCU its THE EMPIRE STRIKES BACK.
Here's my review…
Please subscribe to my YouTube channel where I archive all of the videos I curate at Insomnia. Click here to check out more cinema posts.