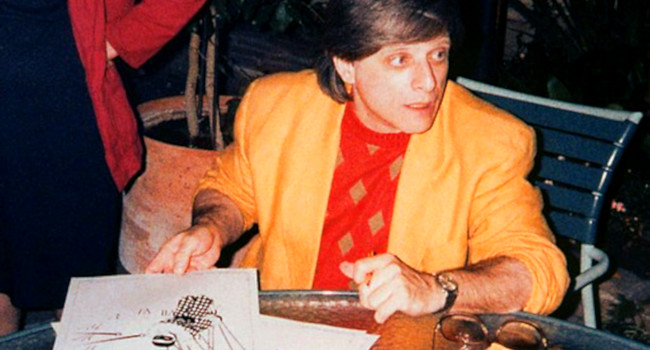 Harlan Ellison was a firebrand author of New Wave speculative fiction who wrote everything from sci-fi to fantasy, short stories, novels, television shows, film criticism and much more. Ellison's "The City on the Edge of Forever" is widely-recognized as the best episode in the original Star Trek series and his Outer Limits episode, "Soldier," was the inspiration for The Terminator. Ellison's Dangerous Visions anthologies defined the edge of speculative fiction for two decades, and he was also an early champion of the writing of Octavia Butler. Ellison was an outrageously prolific writer, a champion for author rights, and he won the Hugo eight times. He was also something of a professional asshole and his groping the breast of fellow writer, Connie Willis, and his violent tendency to punch first and ask questions later in at least a few cases has writers wringing their hands at Ellison's legacy. Again, Ellison was an asshole. He was also an inspiration to two generations of writers and a tireless champion to those who benefited from his lifetime of activism. He was a complicated man with a complicated life, and he's probably the last person who'd want his story to end neatly tied-up in a bow.
Here's a great "Masters of Fantasy" episode about the irascible scribe…
Please subscribe to my YouTube channel where I archive all of the videos I curate at Insomnia. Click here to check out more book posts.