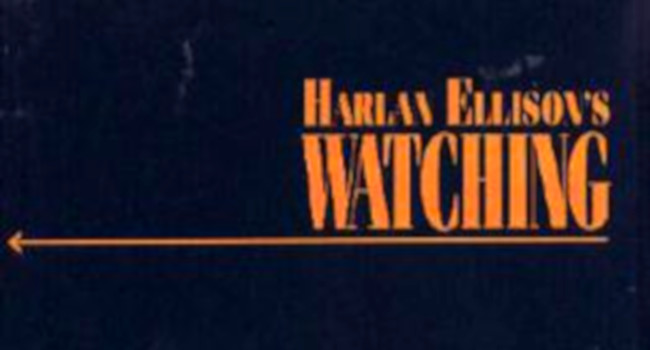 I recently posted about the passing of science fiction pioneer cum pain in the ass, Harlan Ellison. The loss of Ellison has found me going back through lots of written reviews and obits as well as checking out a bunch of videos and recordings on YouTube. One of the things I like best about Harlan Ellison is the variety of writing that he did and I really enjoyed reading Harlan Ellison is watching — a compilation of Ellison's film and television reviews and essays from 25 years of writing for Cinema magazine, the Los Angeles Free Press, Starlog magazine, and The Magazine of Fantasy and Science Fiction among others. As a science fiction book and story author as well as a script writer, Ellison brought an uniquely intimate insider's perspective to the magic of bringing science fiction and fantasy to life onscreen.
Harlan's book sort of came to the small screen when the author's "Harlan Ellison's Watching" came to the "Sci-Fi Buzz" show on the Sci-Fi channel in 1993.
Here's a YouTube playlist including more than 50 episodes of the show and countless insights, insults, punning praises and cracking criticisms from Ellison…
Please subscribe to my YouTube channel where I archive all of the videos I curate at Insomnia. Click here to check out more book posts.