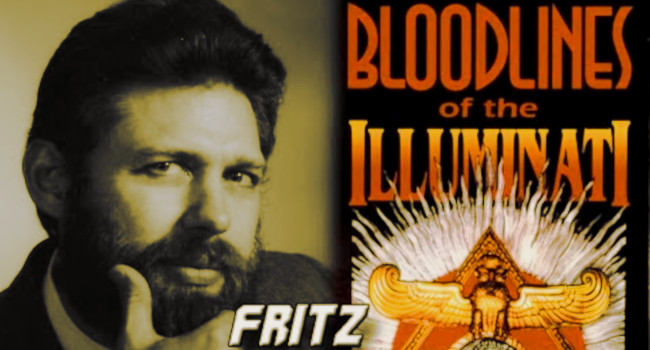 The CIA just put a spotlight on a conspiracy theory classic that was found on the bookshelf of Osama bin Laden.
Let me explain: After the death of Osama bin Laden was announced the news was followed by revelations including dispatches about the volumes the world's most wanted man kept on his bookshelf. Here's the New York Times from 2015…
But it was the list of books found in Bin Laden's compound that garnered the most interest Wednesday. The Office of the Director of National Intelligence, which managed the release, seized on Bin Laden's reading list to promote it, titling the web page listing all the now-public material "Bin Laden's Bookshelf."
Some of the books would be familiar to anyone interested in global affairs, such as "Obama's Wars," by Bob Woodward; "The Rise and Fall of the Great Powers," by Paul Kennedy; and "Imperial Hubris," by Michael Scheuer, the former official who once ran the Central Intelligence Agency's Bin Laden desk.
Other titles hinted at a paranoid worldview fostered by conspiracy theory classics such as "Bloodlines of the Illuminati," by Fritz Springmeier, and "The Secrets of the Federal Reserve," by Eustace Mullins, a Holocaust denier.
On July 30 the fringiest fringes of my alt news network started to buzz with the news that the CIA had actually uploaded Springmeier's book which claims that the cultural elites in every powerful position in the world are blood relations, and that the age of monarchy never ended. We can't ask OBL for a book review, but the conspirosphere is counting the upload as confirmation of the bloodlines theory by the agency.
Read Springmeier's book or download it at the CIA site. Check out the rest of that NYT article here.
Stories like this fascinate me for a lot of reasons. Conspiracy theories are often proven true, and all expression that doesn't harm or threaten anyone else should always be championed in a democracy. Conspiracy theories are also part of our cultural mythology and they often say a lot more about who we actually are than the commercially weaponized images reflected to us in the mainstream media.
Springmeier is as earnest as he is scattered and self righteous in this video from the Global Science Conference in Tampa, FL back in 1997. Springmeier's lecture is entitled The Biggest Story – Undetectable Mind Control. Enjoy…
Please subscribe to my YouTube channel where I archive all of the videos I curate at Insomnia. Click here to check out more book posts.