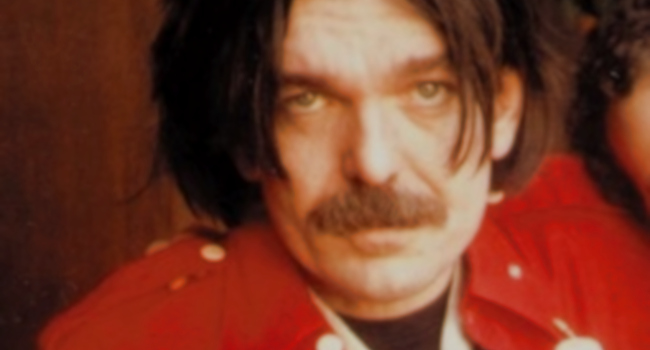 Nearly every Sunday evening I like to get my calendar and my to do list for the week together. These chores usually also include getting a blog post together for Monday morning. While I was getting my act together and making sure my ducks were in a row for another productive week I checked-in on a Twitter notification before stumbling across a tweet from Arthur magazine founder Jay Babcock which included this amazing video featuring Captain Beefheart talking with Meatball Fulton on July 20, 1969 — the date of the U.S. moon landing. Meatball Fulton was the alias of Thomas Lopez, founder of ZBS Foundation and the producer of their surreal radio dramas which aired in the 1980s. In the 1960s Lopez worked with WUHY in Philadelphia when he wasn't involved in any number of underground art capers. Here's the Wiki…
In 1968, Lopez worked at WUHY, a Philadelphia public radio station. He had his own show Sunday night called Feed. He called himself Meatball Fulton, the Aunt Jemima of the underground. The name "started off as a joke," but he "decided to create this character, just another character, but this time [Lopez] would play it."[1] Lopez has conducted audio interviews featuring such talents as Jerry Garcia, Jimi Hendrix, Don Van Vliet of Captain Beefheart and the Magic Band, Mel Blanc, Paul Bowles and Dinotopia's James Gurney. He has recorded a music album with Abbie Hoffman, appeared in an experimental film directed by Yoko Ono and provided the sound tapestry for the Mabou Mines stage production of Philip K. Dick's Flow My Tears, the Policeman Said.

Here's Lopez' fascinating chat with Beefheart…
Please subscribe to my YouTube channel where I archive all of the videos I curate at Insomnia. Click here to check out more Music posts.