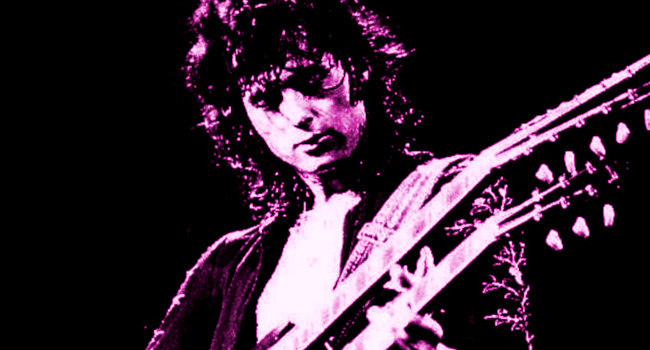 Original Photo: Dina Regine
Over the weekend I was stoked to find out that a new biography of Led Zeppelin guitarist, Jimmy Page, had recently hit the book shelves. According to a review in The London Times the book is a no-holds-barred excavation of Page's debauchery and excess with a particular emphasis on the musician's associations with the occult and especially with Aleister Crowley. Here's a bit from the review…
"In 1970, Jimmy Page bought Boleskine House, an 18th-century lodge on the banks of Loch Ness. The monster that drew Led Zeppelin's guitarist there was not Nessie, but Aleister Crowley, the late 'great beast' of British occultism who had bought the house in 1899. Boleskine, built on the site of a 10th-century church that burnt down with its congregation inside, had allegedly been left brimming with demons after Crowley was called away mid-ritual, which was all part of its appeal to the 26-year-old Page, who had been in thrall to Crowley's ideas since adolescence.
"For a generation of long- haired rock fans, ownership of Boleskine House confirmed Page's apparently close alignment with supernatural forces. "
Read the full review here, and check out this great video that traces the connections between the magus and rocker…
Please subscribe to my YouTube channel where I archive all of the videos I curate at Insomnia. Click here to check out more Music posts.