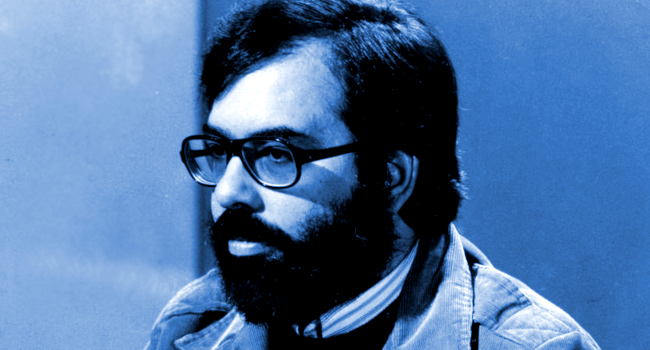 The name Francis Ford Coppola conjures a cinematic career crossed by contradictions: he set out to be a "European," personal, small filmmaker, before creating some of the most popular, successful films in American cinema; he's a star auteur whose struggles for independence nearly ended his career more than once; he helped to define the New Hollywood-era, but his methods always look back to the ensemble film-making of the golden era of the Hollywood studios.
FFC turned 80 over the weekend and Apocalypse Now is 40 this year. Here's a great interview between Coppola and Paul Thomas Anderson…
Please subscribe to my YouTube channel where I archive all of the videos I curate at Insomnia. Click here to check out more occult posts.
Join our Patreon campaign to receive exclusive, personalized, patrons-only art and music giveaways, and become an insider in this creative practice that keeps Insomnia awake.
Support independent art, music and writing at:
Bitcoin: 39tcfRTLCyeAD7kmYuxJviFiJP5hBUNHJk
Ethereum: 0x14Ba8044FF25BfDe2b62eFC6d21d7435DeB31796