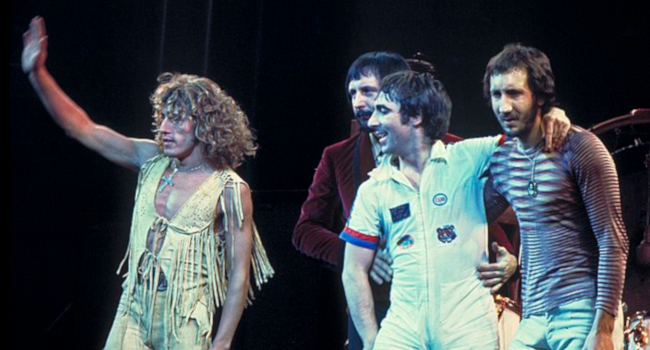 Photo by Jim Summaria – Contact us/Photo submission, CC BY-SA 3.0, https://commons.wikimedia.org/w/index.php?curid=5574716
This year we're celebrating the 50th anniversary of The Who's pioneering rock opera, Tommy.
The Who were a re-working of an earlier band, the Detours. With their classic lineup in place and a new name, The Who — Pete Townsend, John Entwistle, Keith Moon and Roger Daltrey — became an instant hit. The band's first single, "I Can't Explain," hit the top 10, and "Anyway, Anyhow, Anywhere" managed similar success while also introducing radio audiences to new sounds like guitar pick scratching and toggle switching courtesy of Townsend's inventive approach to rhythm guitar. By the time the band released "My Generation" in the fall of 1965 they scored their biggest hit ever and cemented their place among the best bands in rock's greatest era.
For me, Live at Leeds is the definitive The Who platter. That said, Tommy is a truly unique project and one of the most ambitious albums ever made. It boasts a wide-ranging song cycle by one of rock's most ambitious tunesmiths including classics like the title song and "Pinball Wizard." Playing the character Tommy also gave Roger Daltrey the inspiration he needed to push past his stage fright and become one of the most dynamic front men of the rock era.
Check out this long interview of Pete Townsend talking about Tommy…
Please subscribe to my YouTube channel where I archive all of the videos I curate at Insomnia. Click here to check out more occult posts.
Join our Patreon campaign to receive exclusive, personalized, patrons-only art and music giveaways, and become an insider in this creative practice that keeps Insomnia awake.
Support independent art, music and writing at:
Bitcoin: 39tcfRTLCyeAD7kmYuxJviFiJP5hBUNHJk
Ethereum: 0x14Ba8044FF25BfDe2b62eFC6d21d7435DeB31796