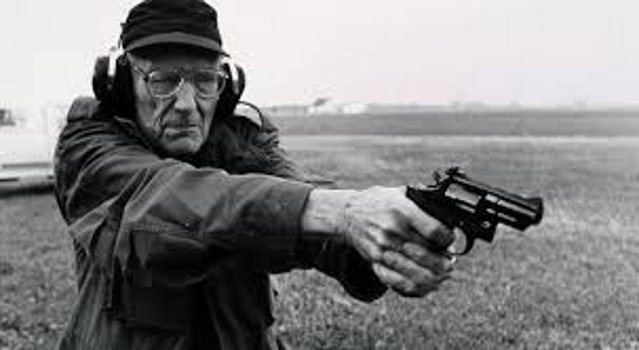 With the launch of the new blog design, I wanted to add a fresh new Burroughs post. WSB haunts the entirety of counter-cultural curation like the eminence gris he was often portrayed as, but, it's important to note that Burroughs rarely portrayed himself this way.
Words of Advice: William S. Burroughs On the Road is  a 1983 documentary that finds the Beat Generation icon touring Scandinavia, signing books and giving readings of works like The Place of Dead Roads in his inimical, laconic snarl. Along the way, he waxes philosophical about cats, Hiroshima, Brion Gysin and the illusion of duality. He's polite and hilarious throughout.
Watch the full movie at the Snag Films website.
Stay Awake!