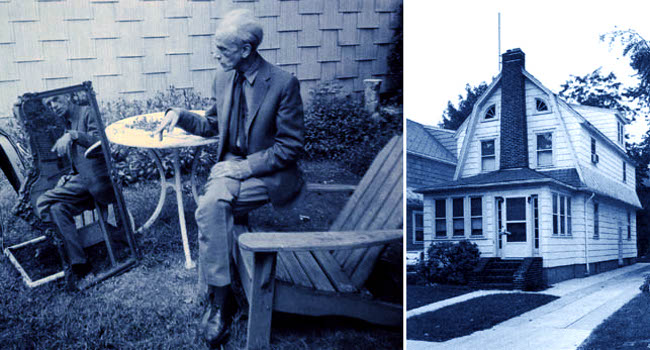 Among my favorite artists, Joseph Cornell spent a lifetime making art in an attempt to entertain his brother who suffered from cerebral palsy. His brother was mostly confined to the house so Cornell created boxes full of ephemera enclosed in glass covers. In Cornell's constructions spools, marbles, colored sand, stones, cut-out images and toys were combined to create miniature universes that his brother could get lost in. Cornell also acquired discarded movies and film footage on discounted or thrown-away reels. He and his brother spent hours discovering the images he'd found — this is before television, mind you — and when they'd been memorized, Cornell took to editing the films, creating poetic, experimental cinema from mundane sources.
Worlds in a Box is a documentary about Cornell that explores his art and life with comments from filmmaker Stan Brakhage and P. Adams Sitney — author of the pioneering avant garde cinema tome Visionary Film. But, the real treat here is narrator Tony Curtis (?) reading from Cornell's journals, revealing the artist's own thoughts about his singular body of work.
Here's the film:
Please subscribe to my YouTube channel where I archive all of the videos I curate at Insomnia. Click here to check out more Art posts.