Artist Aaron Diaz' Dresden Codak comic offers-up stories filled with science, philosophy and psychology that have won him the Web Cartoonist's Choice Awards for Outstanding Use of Color and Outstanding Use of The Medium. The Dresden Codak site has been down all day, but the Diaz' latest tweets assure his followers that he's getting the bug sorted. There's a good chance that the address is simply being overwhelmed due to a post at io9 that's garnering the artist a lot of attention.
It seems Diaz is also a fan of the J.R.R. Tolkien universe and his interpretations of chapters, characters and creatures from the author's The Silmarillion — a dizzying, mythopoetic compilation of Middle Earth legends, stories and histories — is something to behold.
Here's i09's take:
While Peter Jackson's vision of Middle Earth may be the dominant one right now, artists have long put their own spin on J.R.R. Tolkien's world. Dresden Codak cartoonist Aaron Diaz shares his own visual interpretation of Tolkien by illustrating each character of The Silmarillion, as well the book's characters and creatures.
Diaz explains on The Silmarillion Project blog that he decided to undertake this illustration project in part because, lovely as they are, Jackson's movies have so overwhelmed the popular vision of Middle Earth and Diaz wants to encourage a diversity of artistic interpretations…
Check these out…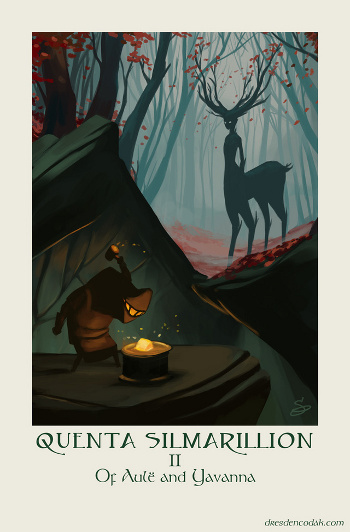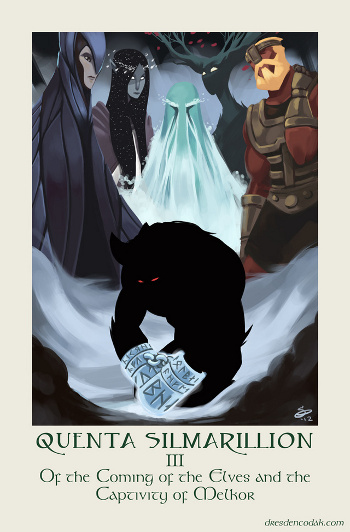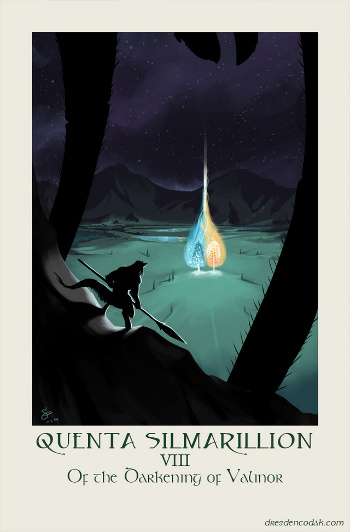 Find out more at Diaz' The Silmarillion Project blog.
Here's the AMC folks on YouTube talking about The Silmarillion and the likelihood of another Peter Jackson trilogy:
Stay Awake!
Please subscribe to my YouTube channel where I archive all of the videos I curate at Insomnia. Click here to check out more Art posts.