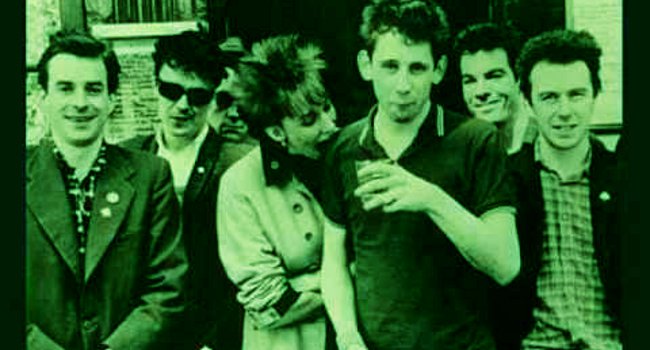 I first heard The Pogues when I was a junior in college, working a journalism internship at an alternative music and arts paper in Lansing, MI. My editor was into his job mostly for all the free music he was mailed and all the free shows he was invited to. Like all good music journalists, he loved music. He loved listening to it, talking about it, hating it, crying over it, and collecting it in the great piles that formed the labyrinth that lead to the desk in his office.
One day, I stopped by for a meeting about a story I was working on when I started sorting through one of the piles on his desk. I found a 90 minute cassette tape labeled in pencil that read The Pogues Red Roses for Me/Rum, Sodomy and the Lash.
"Hey! I've heard about these guys," I said.
"That stuff's great. You should borrow it," replied my editor.
So began my education in what happens when you combine the ceaseless momentum of traditional Irish jigs, reels and songs with the bleeding knuckles of English punk, and tie it all together with the gifted lyrics of a great true songwriter like Shane MacGowan.
For me, the first three records — including Roses, Rum and If I Should Fall from Grace with God — are a holy trinity, but in celebration of the generous spirit of St. Patrick's Day, here is every album the band recorded with Shane, in order, unabridged and just waiting to accompany whatever antics you might be getting up to on this great day.
Stay Awake!
Please subscribe to my YouTube channel where I archive all of the videos I curate at Insomnia. Click here to check out more Music posts