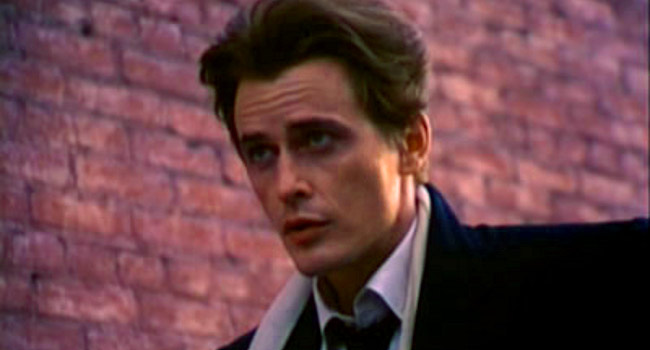 I don't have cable. Not only does this mean I nearly never watch sports at home, it also means I'm often tuned into the strange wonders that can be found channel surfing over-the-air digital television. My girlfriend calls it a new "Wild West Golden Age of Television for Weirdos Everywhere." She's on to something.
Tonight, on Nashville's digital television channel 6.6 — also known as WRTNLD6 — I caught a fascinating film broadcast with no ads for the price of electricity. The flick was so fascinating, I began to panic a bit when I couldn't find out its title — screen menus and even the channel's online listings simply stated "Classic Movie." Luckily a flick that includes actresses like — one of my all time favorites — Brooke Adams, lends itself to a bit of IMDB cross-referencing for some easy detective work. Here's the site's take on James Dean: Portrait of a Friend…
A dramatization of the story of legendary movie actor James Dean. The film's writer, William Bast, had roomed with Dean in the early '50s, when both were trying to break into films as actors.
The 1976 made-for-TV movie features great performances a wonderful script and a surprisingly frank exploration of Dean's bisexuality. Also, it's on YouTube
Stay Awake!
Please subscribe to my YouTube channel where I archive all of the videos I curate at Insomnia. Click here to check out more Cinema posts.