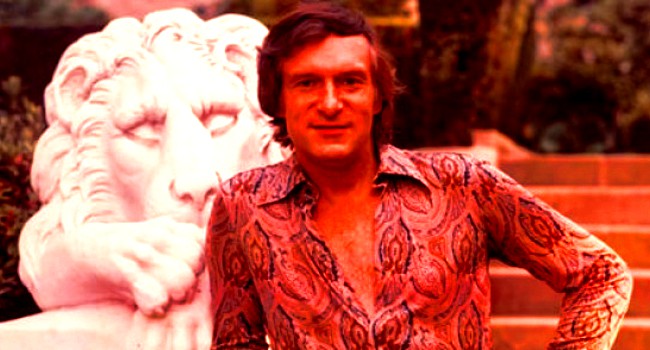 Last night, I was feeling sleepy, thinking about hitting the hay. Out of nowhere my girlfriend told me that Hugh Hefner had died — she was surfing the internet on her phone. "Damn, Hugh Hefner is dead. The end of an era," I thought.
The truth is that Hugh Hefner was likely the last victim of the 2014 death hoaxes that have plagued our collective media culture. Hugh Hefner is alive and well and presumably preparing to celebrate the ushering-in of 2015.
I was prepared to write a memorial about Hef' and his heralding of the sexual revolution back in the 1950′s, and now I think I'm going to go ahead and highlight the man and his work anyway — after all the Playboy After Dark television show is celebrating it's 45th anniversary following its debut in 1969.
Here is a massive playlist of vintage music performances from the show featuring the Grateful Dead, Deep Purple, Ike & Tina Turner, The Byrds, and interviews with celebrities like Sharon Tate from the program which ran through 1970.
Stay Awake!
Please subscribe to my YouTube channel where I archive all of the videos I curate at Insomnia. Click here to check out more Counter Culture posts.