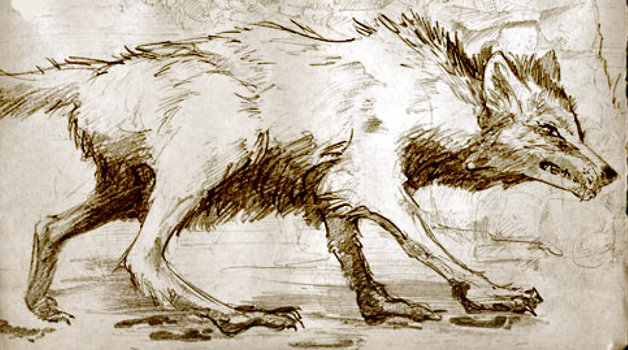 Last week my girlfriend shared a link with me via Facebook chat that seemed custom-made for one of my blog posts. It concerns a faraway country, political power, folklore, religion and lycanthropy. Here's the story from Argentina as reported by The Independent…
The President of Argentina has adopted a young Jewish man as her godson to "stop him turning into a werewolf", according to tradition.
President Christina Fernández de Kirchner met Yair Tawil and his family at her office last week to mark the unusual ceremony, which dates back more than 100 years.
According to Argentinian folklore, the seventh son born to a family turns into the feared "el lobison".
The werewolf-like creature shows its true nature on the first Friday after boy's 13th birthday, the legend says, turning the boy into a demon at midnight during every full moon, doomed to hunt and kill before returning to human form.
As well as feeding on excrement, unbaptized babies, and the flesh of the recently dead, the lobison was said to be unnaturally strong and able to spread its curse with a bite.
Fear of the lobison was so rife in 19th Century Argentina that some families abandoned or even murdered baby boys – an atrocity that sparked the unusual Presidential practice of adoption, aimed at stopping the deadly stigma.
Obviously, this story is already riveting, but I became even more interested when it turned out that this viral report originated from the mistaken conflating of a folkloric werewolf myth and a politico/religious tradition with only coincidental connections. Either that or Argentina is doing a great job containing their werewolf plague. Here's the rest of the story…
Stay Awake!
Please subscribe to my YouTube channel where I archive all of the videos I curate at Insomnia. Click here to check out more Counter Culture posts.