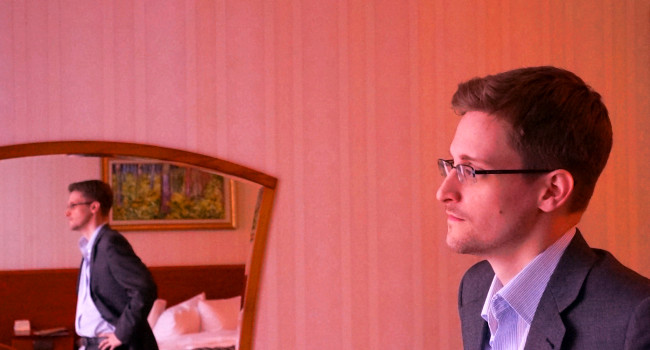 I enjoyed watching the Oscars the other night — it's silly and stilted, the jokes bomb and the music sucks. That said, I love movies and there are always at least a few flicks in the mix that are brilliant or moving or both. The best film I saw last year was Birdman, and while I'm still in shock that Michael Keaton didn't take home a statue, I was happy to see the film take many of the top rewards including Best Picture.
I was also surprised at the eloquent, thoughtful political moments in the ceremony — Patricia Arquette's speech for womens' rights and John Legend's calling out of the prison-industrial-complex were both intense messages that I didn't expect. I did expect Citizen Four to take home the Best Documentary prize, but the message the win conveys was even more powerful that I'd anticipated.
Celebrating the film which offers an in-depth look at whistleblower Edward Snowden's revelatory leaks, Brave New Films has made their documentary War on Whistleblowers available for free. Enjoy it here…
Stay Awake!
Please subscribe to my YouTube channel where I archive all of the videos I curate at Insomnia. Click here to check out more Cinema posts.