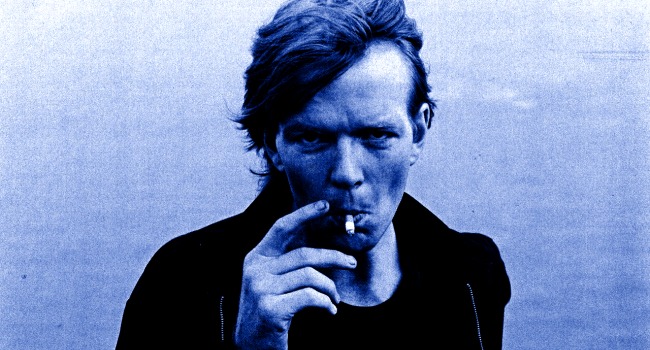 April in America is National Poetry Month. Reminded of this today, I immediately thought of Jim Carroll – a prodigy of verse whose hybrid poetic memoirs are required reading for anyone interested in punk era New York city and the decades that followed before Carroll's death in 2009. Carroll's musical releases are well-worth a listen, but this post will focus on his written work. here's the Wiki…
While still in high school, Carroll published his first collection of poems, Organic Trains. Already attracting the attention of the local literati, his work began appearing in the Poetry Project's magazine The World in 1967. Soon his work was being published in elite literary magazines like Paris Review in 1968,[2] and Poetry the following year. In 1970, his second collection of poems, 4 Ups and 1 Down was published, and he started working for Andy Warhol. At first, he was writing film dialogue and inventing character names; later on, Carroll worked as the co-manager of Warhol's Theater. Carroll's first publication by a mainstream publisher (Grossman Publishers), the poetry collection Living at the Movies, was published in 1973.
In 1978, Carroll published The Basketball Diaries, an autobiographical book concerning his life as a teenager in New York City's hard drug culture. Diaries is an edited collection of the diaries he kept between the ages of 12 and 16, detailing his sexual experiences, high school basketball career, and his addiction to heroin, which began when he was 13.
In 1987, Carroll wrote a second memoir, Forced Entries: The Downtown Diaries 1971–1973, continuing his autobiography into his early adulthood in the New York City music and art scene as well as his struggle to kick his drug habit.
After working as a musician, Carroll returned to writing full-time in the mid-1980s and began to appear regularly on the spoken-word circuit. Starting in 1991, Carroll performed readings from his then-in-progress first novel, The Petting Zoo.
Here's a long interview with Carroll from 1998…
Stay Awake!
Please subscribe to my YouTube channel where I archive all of the videos I curate at Insomnia. Click here to check out more book posts.