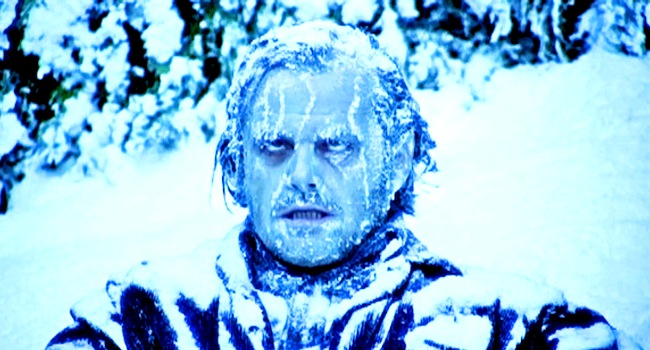 This spring my favorite Stanley Kubrick film is celebrating its 35th birthday. The Shining was beat up pretty badly when it debuted in 1980 — Jack Nicholson and Shelley Duvall's performances were panned and Kubrick was held responsible. Of course, years later, the film is considered to be a classic by the master.
In celebration, here's a great little video game that allows you to follow the ill-fated Torrance family to the Overlook hotel. It's a great celebration of the film that recalls many of its most famous scenes and tropes: steer the car though the mountain pass that opens the film, help Jack type his novel, navigate the hedge maze and progress through the game as each level is designated with a day of the week title card just like the chapters in the film.
Let's Play: The Shining Video Game here…
In addition, here's Rob Ager's analysis of spatial anomalies in the layout of the Overlook Hotel, one of the best documentary videos uncovering secrets in Kubrick's masterpiece. It's a particularly apt video for this post as the secret spatial anomalies were first revealed when a video game designer tried to recreate the setting and found it to be impossible to reconcile with itself…
Stay Awake!
Please subscribe to my YouTube channel where I archive all of the videos I curate at Insomnia. Click here to check out more Cinema posts.